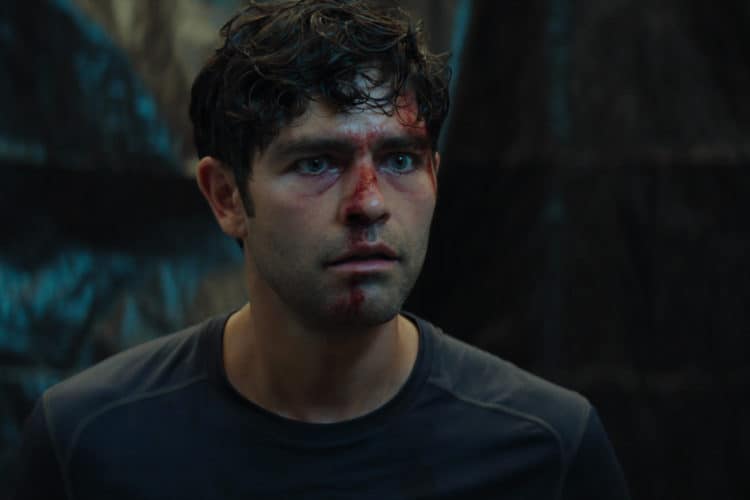 Clickbait, a Netflix mini series, starts with Nick Brewer being kidnapped. Soon, he is seen in an online video with a placard saying he will die at five million views. The placard starts a twisting mystery that revealed sinister revenge plots, fraudulent profiles, and online identities to Nick's family and the authorities. All these come from Nick's secret online personas. The mystery in the show is so tense. It reminds viewers of the internet's dark and dangerous impulses. Unfortunately, the unsuspected people take advantage of the innocent and unaware. And their actions result in disastrous consequences. If you enjoyed the Clickbait series, then here is a list of recommended series that are much similar to it. You can watch them on Amazon Prime, Hulu, or Netflix.
1. Identity – 2010
Identity features a special police department, Identity Unit, that solves bizarre identity fraud cases. Martha Lawson is the leader of the unit with an IT expert that deals with technical aspects of online crime. There is also a veteran officer who has been undercover for over ten years. The series goes into depth about people who take other people's identities. On the other hand, it explores the psychology that makes them do that. Few shows focus on investigating identity theft crimes. Thus, Identity is an excellent watch for those who enjoyed Clickbait, where the person who stole the identity for Nick is hunted. Surprisingly, Ed Whitmore, Identity creator, was an identity theft victim. He utilized the experience well by making a show out of it.
2. Ringer – 2011 to 2012
Ringer is a thriller whose story is all about switched identities. The film is about two twin sisters, with one taking the identity of the other one for her protection. Bridget Kelly then realizes even after stealing her wealthy sister's identity; she cannot be safe. She finds herself in a more mysterious situation than the one she is escaping. The show gets some worthy layers with a recovering drug addict character who is also a mafia and a murderer. Though the film focuses on identities in the real world more than online personas, it has a tense intrigue of switched identities and faceless villains, making Clickbait a good watch.
3. Gone For Good – 2021
The film is based on the Gone for Good novel by Harlan Coben. It starts with Guillaume's girlfriend disappearing. The disappearance turns into a mystery going back decades. The film has many twists with family intrigue. There is a central twist where a particular member of the family makes for involved watching. Similar to Clickbait, Gone for Good formats each episode by focusing on a particular character's story. The focus gives us a complete central mystery view and everything that leads to it.
4. How To Sell Drugs Online – 2019
If you love tech wizardry and modern online intrigue, then this film is the perfect watch. This German show centers on Moritz Zimmerman. He is a brainy and introverted man selling drugs to please his high schoolmates. In addition, he controls an online drug empire, the biggest in the world but out of the dark web. It is a roller coaster ride for the show as Zimmerman and his colleagues manage to be ahead of the authorities. Their myriad ways of covering their tracks while doing online drug business draws drug orders from high school teachers while at work. This tech wizardry display makes for an entertaining viewing giving Clickbait a run for its money.
5. Black Mirror – 2011
Black Mirror explores technology dangerous impulses making it among the best anthology series. Each episode brings us to the future, where a particular technology has developments that change how humans interact and live. If you loved Clickbait for how it outlines social media hazards, then Black Mirror will be a great watch.
6. Orphan Black – 2013 to 2017
Orphan Black is a masterful depiction that consists of multiple and switched identities. It starts with a con artist stealing a murder victim's identity with the same looks as her. This theft exposes a bigger conspiracy regarding clones and an organization that wants her executed. The tech wizardry seen in Orphan Black is similar to Clickbait's online problems in the real world. The show also has social hints and commentary at technology's dark impacts brought out in people leading to dangerous consequences.
7. Freaky
A teenager, Millie Kessler, spends her high school days surviving the cruel actions of the popular group. After some time, she becomes Butcher's latest target which made her confident in her senior year. Butcher is an infamous serial killer in town. His mystical dagger makes him switch bodies with Millie magically. Millie realizes she has 24 hours to return her identity before turning into a middle-aged maniac for her entire life. Similar to Clickbait, Freaky shows the consequences of changing identities even if it is for survival. Though the horror-comedy movie entails body-swapping and gender-bending twists, the charm and wit make violence hilarious.
8. Nine Lives
Tom Brand is a billionaire whose lifestyle made him leave his wife Lara and Rebecca, his daughter. One day he needed to gift Rebecca for her 11th birthday. Therefore Brand went to a mysterious pet store where he purchases a cat. Suddenly, some bizarre events trap Brand inside the cat's body. The business owner gives him seven days to connect with his family or remain forever as the cute cat named Mr. Fuzzypants. Nine Lives is much similar to Clickbait, making identity swapping result in dangerous consequences.
Tell us what's wrong with this post? How could we improve it? :)
Let us improve this post!