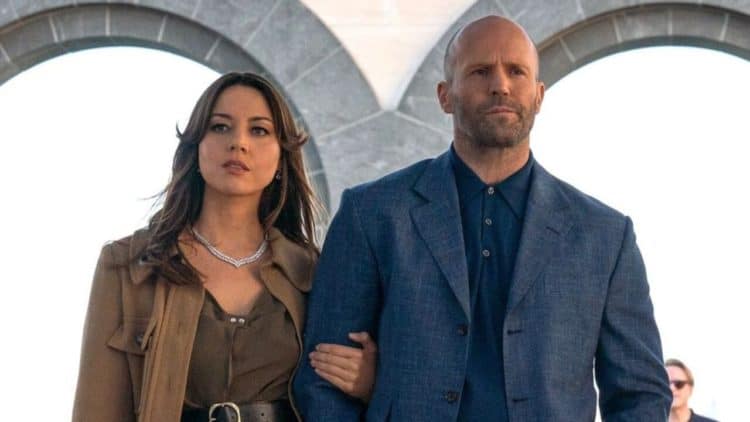 Guy Richie returns with Operation Fortune: Ruse De Gerre with Jason Statham playing Orson Fortune, a super spy who must stop the sale of a deadly new weapons technology wielded by a billionaire arms broker. Fortune must team with an elite class of operatives and Hollywood's biggest movie star to help them on their undercover mission to save the world. The action/comedy features a wealth of notable talents such as Aubrey Plaza, Cary Elwes, and Josh Hartnett. This list will highlight the top five excellent movies involving the cast of Guy Richie's Operation Fortune: Ruse De Gerre. Each film has had more than ten reviews with a good majority of them highly praising said movie. The only films exempt from this list are animated features. Let's get started with the first one.
Spy
In this funny action/comedy, CIA analyst Susan Cooper manages to get her way into the field after Bradley Fine is assassinated by Bulgarian arms dealer Rayna Boyanov. The desk-jockey-turned spy must now go undercover to capture Boyanov before she eliminates any more agents in the field. Paul Feig and Melissa McCarthy have found another winning formula as the duo produces tremendous results here. Spy is genuinely funny because it mocks the tropes of classic spy movies and gives McCarthy something to really sink her teeth into. However, it isn't just the Bridesmaid actress who gets the shine here, as the supporting cast features a slew of fun characters including Rose Byrne and Jason Statham.
Furious 7
This surprising entry balances action with some nice dramatic heft as Dominic Toretto and Brian O'Conner try to return to a normal life. However, that won't happen as long as Deckard Shaw is on the hunt for bloody revenge. With the help of a government agent who offers to help to Dom and company to get rid of Shaw in exchange for their help in rescuing a kidnapped computer hacker. Look, the Fast franchise is over-the-top ridiculous action. It's not some Oscar winning piece; however, the filmmakers and executives understand this which is why these films are so fun in the first place. While they're a lot of insane moments, what truly sets Furious 7 as one of the best Fast films is that it's the final movie for Paul Walker (RIP); Furious 7 manages to add some nice dramatic weight that keeps it from being a mindless action pic, while still embracing what fans love about the films in the first place.
Scott Pilgrim vs. The World
In this underrated gem, Scott Pilgrim deals with the bass guitarist pining for the love of Ramona Flowers; however, he must battle an army of ex-boyfriends who will stop at nothing to eliminate him from her list of suitors. Incredibly fun, stylish, and containing a tremendous amount of heart thanks to Michael Cera, Edgar Wright takes the unique premise of Scott Pilgrim vs. The World and creates a dazzling feature that's self-aware of its absurdity. Scott Pilgrim vs. The World won't go down as one of the most important films of all time, but this cult classic will forever remain in the hearts of the original comic book fans.
Sin City
This masterful retelling of Frank Miller's classic novels features a series of neo-noir tales that features a mysterious salesman, a musclebound vigilante, a grizzled cop, an ex-prostitute and her new boyfriend. Incredibly stylish and gorgeous, watching Sin City feels like a pop-up comic book coming to life. The cast is packed with unique and colorful characters. Rodriquez wisely doesn't sugarcoat who most of these men and women are as the world of film noir highlights that we're in a shady underworld. However, the director doesn't let style dominate the 2005 feature as each story is well-told and the actors for each segment help bring these incredible characters to life.
The Princess Bride
This timeless classic follows a beautiful young woman and her one true love. However, he must go to hell and back by battling evil of the mythical kingdom of Florin in order to save her. The Princess Bride is genuinely funny, clever, and romantic at the same time. It's a wild adventure that manages to balance its storytelling and action effortlessly. Of course, it helps that a game cast is anchoring such a wonderful film, with Mandy Patinkin being the surprise stand out as Inigo Montoya. The Princess Bride manages to be a meta feat that will make you laugh, cry, and cheering loudly in excitement from beginning to end.
Tell us what's wrong with this post? How could we improve it? :)
Let us improve this post!