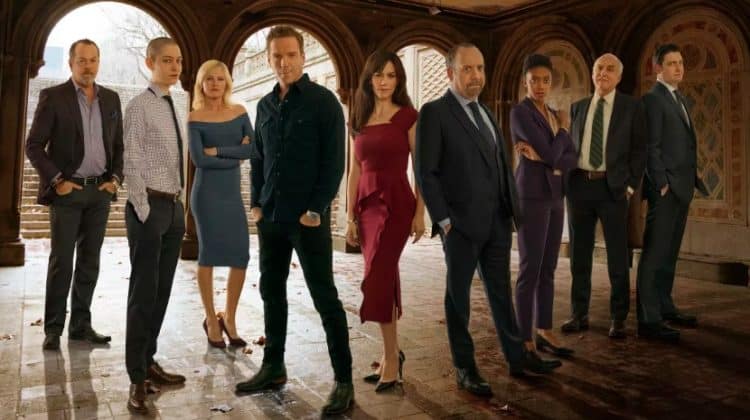 If you're a big fan, like me, of the Showtime series, "Billions" with Damian Lewis and Paul Giamatti playing a couple of guys, [Bobby Axelrod and Chuck Rhoades respectively], on opposite sides of the law, then you were probably just as happy as I was that it was renewed for a third season. It has been reported that Season 3 will be debuting in early 2018. With no exact premiere date announced yet, one can only speculate that it could be in January or February since the first season started in January 2016 and the second in February 2017.
So, in eager anticipation of Season #3, I've compiled five bold predictions for what is to come:
Hi-Ho, Hi-Ho, It's Off to Jail We Go
OK, obviously Axe has to get some jail time. No amount of creative dramatic license could get him out of it. However, it won't be for a very long stretch because that would screw up the entire series. There's no way that the show would make it to a fourth season if Axe spends an inordinate amount of time being incarcerated. Then it would turn into an "Orange is the New Black" for boys and that would never work. In addition, not a single writer on the "Billions" team would be willing to cut off his nose to spite his face by killing the golden goose and making Season #3 the final season. Also, look for other members of Bobby's band of renown to go away, too. All this insider trading can't go unpunished. If Martha had to go away for it, they should, too.
Taylor Shines
Look for a broader presence from Axe Capital intern, Taylor, in Season 3 since Asia Kate Dillon's status has been changed to being a "regular". And, audiences are going to be blown away by the extent of Taylor's smarts. We got a feeling of it at the end of Season #2 but the best is yet to come.
Bye-Bye Laraxe
Bobby Axelrod's lovely wife, Lara, played by Malin Ackerman, will turn on her hubby just because she's so intent on maintaining her lavish lifestyle. She has to because she's so afraid of the prospect of living in poverty again. In addition, this paves the way for Chuck's wife, Wendy, played by "Sons of Anarchy's," Maggie Siff, to be with Axe. Finally! Let's face it, the sexual tension between those two has been palpable from day one but there was always sweet long-suffering Lara in the picture. But, once she turns her back on Axe, then the Wendy/Axe pairing becomes fair game.
Strange Bedfellows
It may seem far-fetched, however, if Dake continues to sniff out damning evidence against both Chuck and Axe, then the two arch-enemies will have to end up teaming up against him in Season #3. After all, they both probably believe that old saying about the enemy of their enemy being their friend. As formidable opponents, just think what they can cook up together.
Real-Life Scandals
Since "Billions" is loosely based on the actual real-life financial industry's atmosphere of today and it has been wracked with numerous major scandals in recent years, Season #3 will bring to light bigger and better scandals and malfeasance that involve not only biggies like Axe Capital but some other firms, as well, that may bear a very strong resemblance to some real life cases. This will bring an added touch of reality and excitement to the show, not that it needs it, but let' face it, you can never have too much intrigue in a show like "Billions".