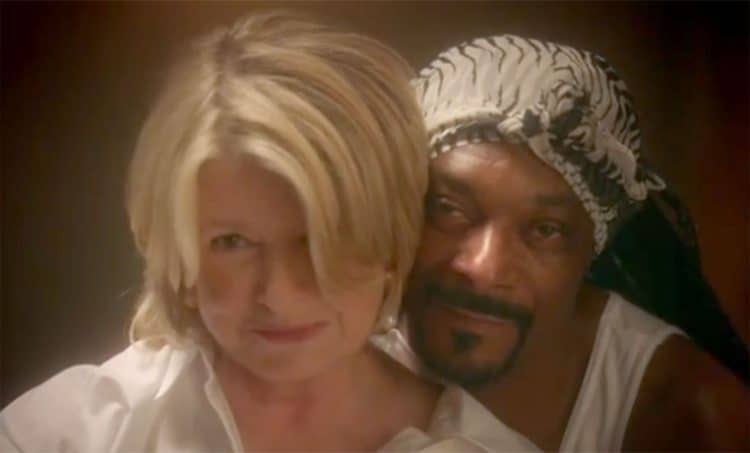 There have been several parodies and two made for television movies about entrepreneur and "domestic diva" Martha Stewart's life. It may be time for a new movie. The former model, writer, television personality and business entrepreneur has had one of the biggest comebacks of all time. Stewart began her career as a caterer before she graduated with a Master of Arts degree from Columbia University's Barnard College. While married to layer and publishing house founder, Andrew Stewart, Martha managed a gourmet food store before opening her own, started a catering business and published cookbooks. She also worked as a stockbroker. She would go on to write newspaper columns and was featured on Oprah Winfrey's television show. Martha Stewart demonstrated her domestic skills and doled out advice on her televisions shows and her magazine.
Martha Stewart experienced a setback in 2005 when she was convicted of insider stock trading. She served a 5 month prison sentence. Despite serving jail time, Stewart planned her comeback while incarcerated, and once released, she built her company and brand back up. Within a year, Stewart's business was making a profit. In 2011 she founded Martha Stewart Omnimedia and the company which dealt with publishing, merchandising, broadcasting and e-commerce.
Today Martha Stewart is as successful as ever. She's appeared on television as a guest star on "Law and Order: SVU", the PBS series "Martha Stewart's Cooking School" and had a cameo in the film "Bad Moms". In 2016 Stewart began the television variety show "Martha & Snoop's Potluck Dinner Party" with her friend Snoop Dogg. She founded a home delivery meal ingredient package company, Marley Spoon. She appears as a recurring judge on the cooking competition show "Chopped'. This year, Martha Stewart became an advisor to the Canadian marijuana company, Canopy Growth.
Here are 5 actresses who should play Martha Stewart in a movie.
1. Martha Stewart
Who better to play Martha Stewart in a movie than Martha Stewart herself? Stewart has proven she can play herself in movies and television. She has a dry wit. Although she would most likely not play a parody of herself, she's able to be a part of the joke and play the person that that the public has come to know over the past four decades. After all, she's played the role on television shows including an appearance on "Law and Order: SVU". She's appeared at a Roast for Justin Bieber. She's appeared in a cameo of herself in the movie "Bad Moms". Stewart capitalized on her unlikely friend, wrapper, songwriter and producer Snoop Dogg with their television series "Martha & Snoop Dogg's Pot Luck Dinner" which features the pair creating competing meals to share with musical guests as well as games and creative projects. Martha Stewart is an accomplished businesswoman. Because she's perceived as a control freak, she'd surely prefer to play the role of herself as she wants to portray herself.
2. Gwyneth Paltrow
It might be poetic justice for Gwyneth Paltrow to play Martha Stewart in a biopic. The pair have had an ongoing feud since 2013. Gwyneth Paltrow started Goop, a lifestyle website. Stewart took a jab at Paltrow admitting that she was pretty and smart but was following in the field that Martha Stewart started. Stewart took another jab at Paltrow when she published an article in "Martha Stewart Living" that referenced Paltrow's "conscience uncoupling", the term that Paltrow and Chris Martin used to publicly announce their divorce. Paltrow snapped back with a recipe for "jailbird cake" posted on Goop. Most recently, Martha Stewart has made public comments that Gwyneth Paltrow should stick to being an actress rather than try to become Martha Stewart. Paltrow hired Stewart's ex CEO of Martha Stewart Living, Lisa Gersh, to direct Goop. Stewart may have the last laugh. She recently wished Paltrow good luck but reminded the public that she's a movie star and not a hardworking woman.
3. Cybill Shepherd
Cybill Shepherd has played Martha Stewart twice, so she knows what she's doing. In two television movie parodies of Stewart, Shepherd played the "domestic diva" as a campy, control freak. The first was 2003's "Martha Inc: The Story of Martha Stewart" looked at Stewart's childhood which included a domineering father and her own perfection in culinary skills. The movie followed Stewart's marriage and rise to power in the 1980's and 1990's. "Martha: Behind Bars" was made in 2005. It followed Stewart's arrest for insider stock trading, time in prison and building her brand again.
4. Christina Applegate
An actress who would be able to play a less snarky role as Martha Stewart's character is Christina Applegate. Applegate has appeared on Martha Stewart's television show and in her magazine. In 2016 Applegate's remodeled kitchen was featured in Martha Stewart's magazine. It turns out that the actress has a passion for cooking and was excited to remodel her 1980's kitchen creating the perfect spot for family and culinary experiences. Applegate also starred in 2016's "Bad Moms". Stewart made a famous cameo in the comedy offering the lead character's Lingonberry Jello Shots. Stewart did a marketing campaign for the film including tweeting about the perfect jello shots and posting a recipe for "Gelatin Shots" on her website.
5. Helen Mirren
Helen Mirren is the same age as Martha Stewart and can certainly relate to the character. In fact, Mirren admitted to using the idea of Martha Stewart when creating the character of Victoria in the 2010 action comedy movie "Red" and its sequels. The paid assassin who must clean up the male characters' mess is as great with a gun as she must be at everything else in her life including creating the perfect dinner party and planting the perfect garden. Victoria is melds her feminism with powerfulness in a male dominated world. Victoria, Like Martha, is a very detail oriented woman. Mirren also knows Martha Stewart. She's appeared on her show sharing gardening tips.
Tell us what's wrong with this post? How could we improve it? :)
Let us improve this post!