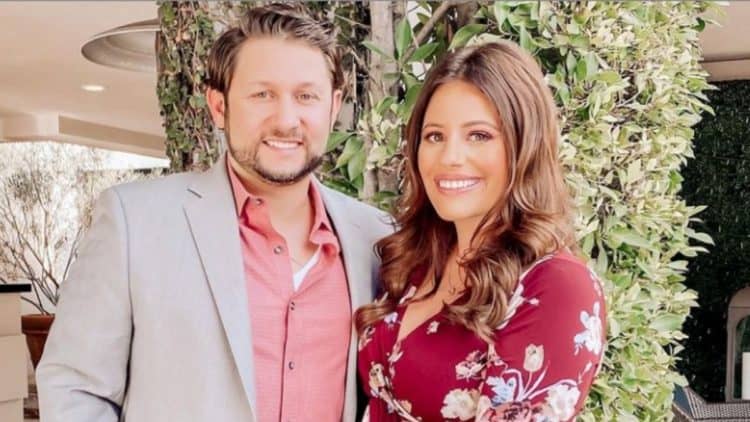 There are so many things we question about the show "Married at First Sight," but it appears to work – for some. It definitely works for fans who love to see these people literally walk down the aisle in a wedding gown to meet the men they will marry for the very first time. If you've never seen it, there's no simpler way to explain it. It's your wedding day, and you'll meet your husband when you get to the end of the altar to give him a kiss as husband and wife and spend your first marital night together an hour later. Welcome to reality television. However, it's a good day for show alums Anthony D'Amico and Ashley Petta, because they are parents. Together. That's right; they had a baby. Now let's learn more about the new mom.
1. She Met Her Husband in 2016
It was season five of "Married at First Sight," and these two met at the altar. They exchanged their vows in front of their very weary friends and family, and they somehow made their marriage work. It's been nearly four years now, and it seems that things are going well for the married couple.
2. Their New Daughter Isn't Their First
It seems that this family has managed to make things work very well in their quickie marriage. They welcomed their first daughter in 2019, only three years after meeting at their wedding. Her name is Mila, and now she has a little sister whose name is Vaeda. Congratulations to the new family of four.
3. She Works for Family
She's a manager at a restaurant in Chicago owned by her family. They've made a name for themselves in the industry, and she works hard to ensure that the family business is going to continue to thrive despite all that is going on in the world right now. She's doing her part to successfully run things alongside those she grew up with.
4. She's Open About Marital Struggles
She once said that the most difficult part of their marriage was the time that they were watching themselves on film after their season aired. We imagine it was hard to see the things they said about one another in confessionals. After all, you are with someone and you're working on building a life with them, but then you see the things that they said about you on national television before they had a chance to know you? Seems difficult.
5. Their Moms Liked Them Both
When they made the decision to marry strangers, their families were probably quite skeptical of the entire thing. However, it wasn't long before both of their mothers realized that they were perfect for one another. We have a feeling that having their families supporting them behind the scenes makes it much easier on their marriage's success.
6. She's a Planner
She calls herself and a planner and a punctual person, and someone who is always a little wound. She also knows that her husband is more laid-back than she is, and that is what balances them out. I agree. Everyone need someone who is the opposite to help balance them out and encourage them to be the best possible version of themselves.
7. She Had a Long Relationship
Before she decided to get married to a man she'd never met, she was in a long-term relationship with another man. Things clearly didn't work out, and we don't need to mention that. Unfortunately, she wanted all the bells and whistles that came with a relationship. She wanted marriage and kids, and he did not.
8. She's Close to Her Sister
She's close to her entire family, but she and her sister are very close. They rely on one another for so many things in life, and it's wonderful to have a built in best friend like that at home to help keep you grounded and on your best terms with life.
9. She's a Family Girl
If you should know one thing about her, it's that family always comes first. She admits that it's easy to have your family on board with your marriage and your family, and that's why they are in such a good place. Her family is so important to her, and she couldn't imagine being with someone her family did not love equally.
10. She's a Great Mom
Ashley Petta loves being a mother. Her little girls are everything to her, and she's so happy that she and her husband decided that having kids was something they wanted to do right away. What a sweet family.