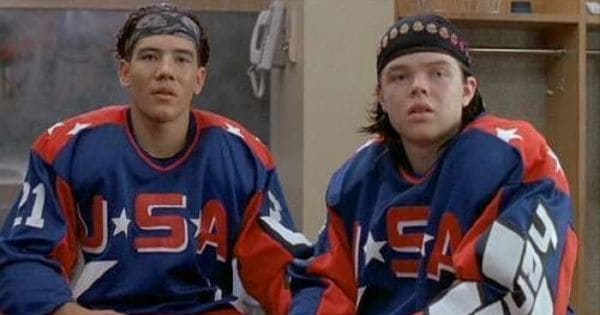 Aaron Lohr has recently featured on celebrity gossip pages as he has married his girlfriend, Idina Menzel. The pair had been dating since 2015 and soon moved in together when they bought their home in Encino, California. They showed their love and commitment when they got engaged in 2016. Menzel took to her social media pages to let her fans know about their recent wedding celebrations. This is the first marriage for the star of 'Frozen' as she was formerly married to Taye Diggs, a fellow Broadway star, with whom she has a son, Walker. However, it is the first marriage for 'Rent' star Aaron Lohr and this life event has certainly brought media attention to the actor. While he is currently receiving such attention, it is interesting to learn more about this actor so here are five things you probably don't know about Aaron Lohr.
1. He Grew Up in Los Angeles
Aaron Lohr was born on April 7, 1976, in Los Angeles, California. This is the city where he grew up and attended school. He remained in Los Angeles to attend UCLA. It was also in this city where he began his career on stage. He has continued to live in Los Angeles since his marriage, although he often needs to travel for work.
2. He Has Provided Voiceovers
Some of Lohr's acting jobs have been voiceovers for animations. In 1988, he provided various voices for 'Fantastic Max'. This was a cartoon series that aired between 1988 and 1990. He also provided the singing voice of Max in the 1995 film 'A Goofy Movie'. Furthermore, he provided several voices for a TV short called 'Cartoon All-Stars to the Rescue' in 1990.
3. Lohr and Menzel Have Performed Together
Not only are Menzel and Lohr now a married couple, they have also performed together in the past. They appeared together at the White House Correspondents' Dinner in 2015 and it was there that the couple first met. They both performed in an off-Broadway musical called 'See What I Wana See'. Their biggest job together was when they both starred in the film adaptation of 'Rent'in 2005. The original version of 'Rent' is a Broadway musical that won both the Tony and the Pulitzer Prize.
4. He Has a Master's Degree
Lohr majored in theater at UCLA. After completing his degree, he decided he wanted to further his studies. He went on to attend the John Jay College in New York and it was from there that he received his Master's Degree in Criminal Justice.
5. He Has Appeared in Several Television Ads

Some of Lohr's acting jobs have involved him making appearances in television commercials. ON example of this was an advertisement on British television for Carlsberg beer. In 1999, he appeared on an advert for Gap Jeans called 'Just Can't Get Enough'. In the same year, Lohr was in another advert for Gap advertising their leather clothing range and a further Gap commercial for their cords. In addition to the adverts, Aaron Lohr appeared in a 1984 music video for the Deniece Williams single 'Let's Hear It for the Boy'. And who can forget about "The Mighty Ducks!"
Save
Tell us what's wrong with this post? How could we improve it? :)
Let us improve this post!