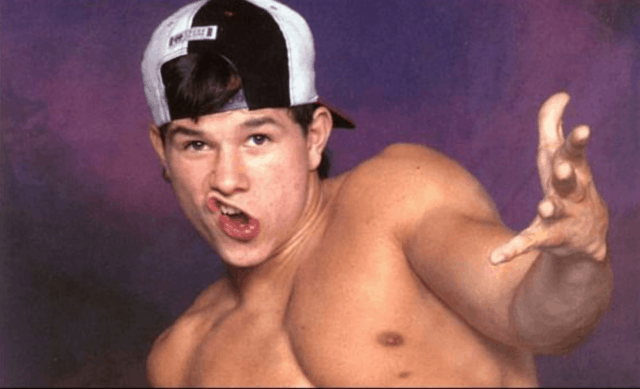 Not every actor simply came up through drama school and paid their dues with bit parts here and there. Some of them came from other industries that were similar in a way to acting, but were also a little more demanding due to the nature of the business. At one point it wasn't that common to see rappers becoming actors, as it seemed more likely to see those individuals as guest stars on TV shows and cameo appearances in films. But as the decades have rolled by more and more musicians have been getting involved in cinema, and for some rappers it's been a method by which they've managed to cement their names in history.
Here are five actors you completely forgot began their careers as rappers:

Scott Caan
Yes, the son of legendary Sean Caan was in fact once a rapper no matter how unbelievable it might seem. The Whooliganz was a collaboration attempt with another rapper by the name of The Alchemist, but it never really got off the ground. Eventually Caan would follow in his father's footsteps and The Alchemist would follow his own path to success. So in truth everything really worked out for the best.
Mahershala Ali
Though he's been acting for over 15 years, Mahershala Ali reached new levels of stardom in 2016 thanks to his roles in Moonlight, Hidden Figures, and Marvel's Luke Cage series. But, during the beginning stages of his acting career, Ali tried his hand at another performing art, rapping under the moniker Prince Ali.
Ice T
One of the old school, hardcore gangsta rappers, Ice T is still a very known name on the Hollywood circuit. Surprisingly enough his role in New Jack City caused him a bit of consternation considering that he'd been very anti-police in his music up to that point. As though to add to the irony of it all, he's been a main fixture on the hit TV series Law and Order: SVU for many years now, furthering his role as detective Finn Tutuola. It seems age and maturity can certainly change a person.
Queen Latifah
She's been on TV, on film, and done whatever it takes to insure that she's a known commodity in Hollywood. Some might rightly claim that her career really took off once she decided to make her way into films. While she's been able to work with some of the greats such as Will Smith, Denzel Washington, Ice Cube, and many others, Queen Latifah is definitely her own person. Her accomplishments are all her own, and the strength of her character has made her a memorable face in the eyes of millions of fans.
Mark Wahlberg
Feel the vibration! He was one of the whitest rappers ever, and it's not just a description of his skin tone. Back in the day Marky Mark and the Funky Bunch were hot for as long as it took to speak their name, and then the magic kind of died. As an actor he brings a great deal more to the scene than he ever did as a rapper. While he was easy on the eyes and gave female fans something nice to look at, his rapping skills never really culminated into much of anything. Thankfully he can act, otherwise he might have faded once the year 2000 hit.