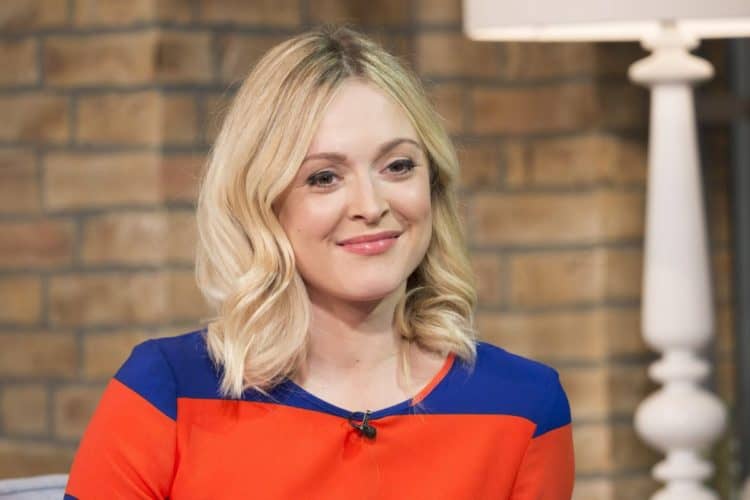 English television and radio presenter Fearne Cotton may be only 38 years old, but thanks to a 23-year career that began when she was just 15 years old, she's practically an institution on UK airwaves. Over the last couple of decades, she's graduated from peppy children's TV presenter to a mindfulness champion, releasing several self-help manuals and a podcast dedicated to teaching stress management. Her most recent project aims to encourage the public to dig deep and understand the value of a vegan diet, if even for just a day. Find out more with these ten fast facts.
1. She's trying to make the world vegan
In October 2019, Cotton embarked on her new project, a campaign to convince the world to go vegan for a whole day. The #GoVegan24 campaign, which has been coordinated by the vegan charity Viva, sees Cotton join forces with the likes of singer Gabrielle Aplin and fitness bloggers Zanna Van Dijk and Stefanie Moir to encourage the public to eschew meat and dairy for their plant-based equivalents on World Vegan Day, November 1. "For many people who find giving up animal-based products difficult, #GoVegan24 gives them a perfect way of exploring the benefits of veganism,' Cotton has said.
2. She's published a cookbook
Cotton's first foray into the world of writing came in 2010 with The Best Friends' Guide to Life, a self-help manual written alongside her longtime BFF, Holly Willoughby. The experience clearly gave her a taste for writing, and she's since released several more publications: Cook Happy, Cook Healthy (2 June 2016); Happy: Finding Joy in Every Day and Letting Go of Perfect (9 February 2017); Cook. Eat. Love (1 June 2017); Yoga Babies (7 September 2017); Calm: Working through Life's Daily Stresses to Find a Peaceful Centre (28 December 2017). Her most recent effort is Happy Vegan: Easy Plant-based Recipes to Make the Whole Family Happy, which she released in October 2019.
3. Her engagement ring inspired her new jewelry collection
In September 2019, Cotton released her new jewelry collection, a range she says was inspired by her engagement ring. Talking about the ring to Hello, she explained: "It's got a lot of opal stones cut in diamonds around it and I get a lot of comments about it because it's not your classic engagement ring."
4. She made her TV debut at 15
After winning a talent competition in 1996 at the age of 15, Cotton began her career on the early morning GMTV children's program The Disney Club. She continued to present the show (and its replacement Diggit) for a further 4 years, eventually leaving in 2000 to present Draw Your Own Toons and Mouse. She continued to work in children's TV for the next few years, hosting Petswap, Finger Tips, The Saturday Show and Smile.
5. She climbed Mount Kilimanjaro for charity
Cotton has a long history of supporting various charities (including CoppaFeel!, Post Pals, Macmillan Cancer Support, Children in Need and Red Nose Day) but in 2009, she really put her philanthropic commitments to the test when she signed up to climb Mount Kilimanjaro in aid of Comic Relief. Joining Cotton were fellow celebrities Ben Shephard, Gary Barlow, Alesha Dixon, Ronan Keating, Denise Van Outen, and Chris Moyles, and Girls Aloud members Cheryl Cole and Kimberley Walsh. Despite suffering altitude sickness over the first few days, Cotton was among the first group to reach the summit. Her contribution helped raise £3.3million towards the charity. She's continued her affiliation with comic Relief ever since, filming several video pieces about malaria and poverty, and recording her voice for the BT Speaking Clock as part of a fund-raising campaign.
6. She has nearly a dozen tattoos
Cotton's tattoo collection runs into double figures, with some of the most notable including a fern leaf which runs all the way from her right hip up to her rib cage and a 50's pin-up mermaid on her lower bag. "Seriously, if I wasn't on TV I'd have tattoos all over my whole body. I would go mental," she told Glamour. "I'm addicted to tattoos. I love the look, the process, the feeling of, 'Yes! I didn't pass out, I've just achieved something.' I have more than 11 now. Not that my mother knows."
7. She presents her own podcast
After years of concentrating on TV and radio, Cotton added another credit to her resume in 2018 when she launched Happy Place, a podcast that sees the presenter quiz various guest celebrities on how they cope with stress and manage to find moments of peace in their day. The podcast, which has now been running for two series, has welcomed some big names to the mic, including Stephen Fry, Paloma Faith, Lena Headey, and Russell Brand.
8. She's a mother of two
Cotton started dating Jesse Wood, the son of Rolling Stones guitarist Ronnie Wood, shortly after her first engagement to skateboarder Jesse Jenkins ended. In August 2012, the couple announced they were expecting their first child: Rex Rayne Wood was born 21 February 2013. A year after the birth, the couple married, and on 27 February 2015, Cotton made the dual announcement that she was both pregnant with her 2nd child and would be leaving BBC Radio 1 after 10 years to concentrate on other activities. Her daughter, Honey Krissy Wood, was born on 9 September 2015.
9. She's released her own clothing line
In 2017, Cotton teamed up with children's clothing company Mini Club to produce a range of kid's clothes that retail through the pharmaceutical chain Boot's and their website. She's also tried her hand at designing for adults, releasing several clothing lines (and homeware ranges) with the online retailer Very.
10. She caused controversy with the Thames Diamond Jubilee Pageant
In 2012, Cotton was chosen as one of the BBC's line up of presenters at the Thames Diamond Jubilee Pageant. The network's handling of the event generated huge controversy, which more than 4000 people writing to complain and numerous newspapers launching scathing attacks on both the BBC's coverage and, in particular, Cotton's contribution to proceedings. The presenter clearly didn't take kindly to the critics, taking to Twitter to vent; "Grown men who slag me off in articles/online are huge bullies. I love my job and wouldn't be doing it if I wasn't any good at it."