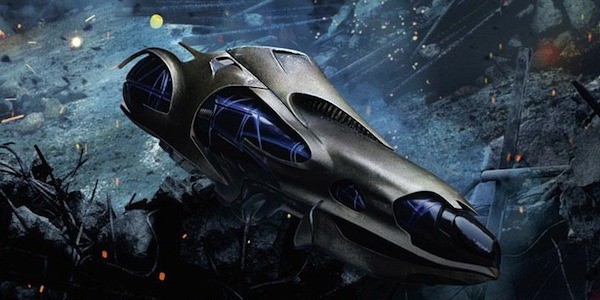 Thor: Ragnarok has come out to a positive reception. In particular, it is interesting to note that there are a lot of people who responded well to Korg and Miek, so much so that there is now interest in a potential spin-off centered around the two characters. Should this happen, the likeliest result considering what has been said by the people behind Thor: Ragnarok would be a short film in the manner of the Marvel One-Shots, meaning that there could be a return of that particular series.
What Were Marvel One-Shots?
People who bought either the Blu-ray or the digital releases of earlier MCU movies might remember Marvel One-Shots as the short films that were bundled with some of them. In total, there were five of the short films, which came bundled with Thor, Captain America: The First Avenger, Marvel's The Avengers, Iron Man 3, and Thor: The Dark World. Each of the Marvel One-Shots focused on a separate character with a separate narrative, with examples ranging from Peggy Carter doing her job while struggling with the prejudices of her time in Agent Carter to Trevor Slattery being prepared to meet the real Mandarin in All Hail the King.
Eventually, Marvel stopped making Marvel One-Shots for a number of reasons. For example, it increased the number of movies that it released on an annual basis from two movies to three movies, meaning that it could not spare a lot of production resources for other projects. Furthermore, some of the Marvel One-Shots included footage that would have been rather expensive to make, meaning that there was the issue of production costs as well. Whatever the exact combination of reasons, the last Marvel One-Shot was made in 2014, with no further examples having been made in the time since.
What Could Marvel One-Shots Do for the MCU?
The Marvel One-Shots served a number of useful functions. For example, they were an incentive that could be used to convince interested individuals to buy either the Blu-ray releases or the digital releases, thus increasing the number of sales for those particular formats. Furthermore, they served to flesh out the MCU setting, whether by spending more cover on minor characters or by introducing new narratives of their own. This can be seen in The Consultant, which featured Phil Coulson using Tony Stark as a consultant for the purpose of foiling an attempt to recruit the Abomination into the Avengers Initiative, as well as Item 47, which featured a New York City couple using a Chitauri weapon to rob banks before being recruited into S.H.I.E.L.D. As a result, the Marvel One-Shots served a useful purpose by shining a spotlight on parts of it that could not have hoped to receive much attention in the main installments of the MCU, which was particularly welcome because of the sheer size of the MCU setting.
Besides these, it is important to note that the Marvel One-Shots were also an interesting way to see how people would respond to some of the less obvious premises made possible by the MCU. This can be seen in the story of how Agent Carter started out as a short film but managed to become a full-fledged TV show, but should the current discussions surrounding Korg and Miek bear fruit, one cannot hope but wonder whether there might be something even more substantial centered around said characters in the not so distant future.