Although Enola Holmes 2's ending was quite decisive, it has some unresolved mysteries and unanswered questions that set up ample premise for Enola Holmes 3. Given the compelling appeal of the first two films, the prospect of a second sequel for the Harry Bradbeer film series excites movie lovers. The first movie released on Netflix in September 2020 stars Millie Brown as the youngest of the Holmes siblings, alongside Henry Cavill's Sherlock Holmes, Sam Claflin's Mycroft Holmes, Helena Bonham Carter's Eudoria Holmes, and Louis Partridge as Tewkesbury. Upon release, it quickly became one of the most-watched titles on the streaming platform, pulling viewers from 76 million households in its first month of release.
With the enormous positive reception, Bradbeer and the screenwriter (Jack Thorne) hinted at the development of a sequel that same month. Enola Holmes 2 was officially announced in May 2021 and eventually released on Netflix in November 2022. Like the first film, it was met with rave reviews and topped the streaming service's audience viewership charts in at least 93 countries. The commercial success and critical acclaim of the two films seem to have guaranteed another Enola Holmes movie, but it remains to be seen what it would entail. From its expected cast members to possible plot directions and likely release date, here's everything we know about Enola Holmes 3.
Will There Be Enola Holmes 3?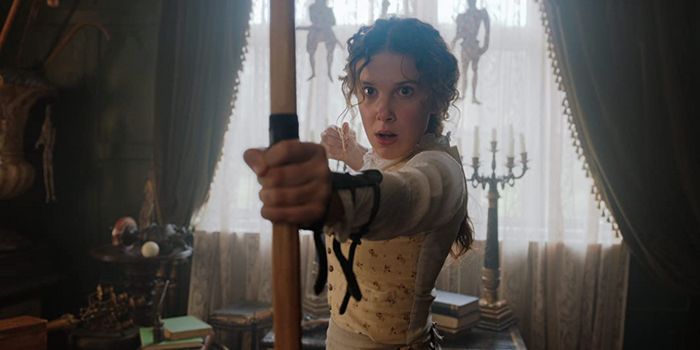 None of the companies involved in making the Enola Holmes films have confirmed a third installment. However, the success of the first two movies strongly calls for another sequel, just as Enola Holmes 2 kept the door open for a third film. While there is no official announcement yet, fans of the franchise are confident Enola Holmes 3 will happen and have been pushing for it. Commenting on this ahead of Enola Holmes 2's release in November 2022, Brown told Screenrant she wanted another installment. "…I would love to be a part of another one. I would love to see her do more cases, be put under pressure, be put in crazy situations, make her feel vulnerable again. I absolutely love seeing her back at work," said the Stranger Things actress.
Expected Cast Members and Possible Release Date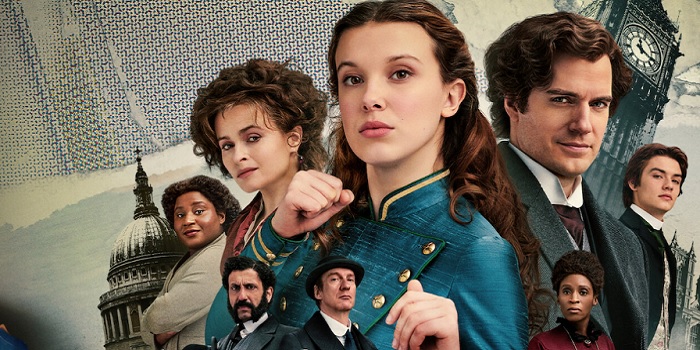 There's no release date for Enola Holmes 3. Though highly anticipated, the movie franchise based on Nancy Springer's book series, The Enola Holmes Mysteries, hasn't been greenlit for a third installment. With the time frame between the first film and its sequel, fans can expect another sequel in late 2024. But then, the possibility of a 2024 release date is in doubt, given that the movie isn't in development ye. Also, prominent cast and crew members of the franchise are engaged with other projects. This might further delay Enola Holmes 3 if it gets the green light.
Of course, Millie Bobby Brown will reprise the title character in Enola Holmes 3. Henry Cavill and Louis Partridge are expected to return as Sherlock Holmes and Lord Tewkesbury, respectively. Due to scheduling conflicts, Sam Claflin didn't reprise Mycroft Holmes, the oldest of the Holmes siblings, in the second movie. However, Stefan Peterman appeared as a young version of the character. Claflin's absence allowed more screen time for Cavill's Sherlock Holmes, but he would likely return for the third film—Bradbeer was displeased he couldn't be part of the second movie.
Sharon Duncan-Brewster and Helena Bonham Carter might get to reprise their roles as Mira Troy and Eudoria Holmes. Their characters are entwined in some of the lingering threads of Enola Holmes 2. The third film is also expected to introduce new intriguing characters.
Possible Plot Directions For Enola Holmes 3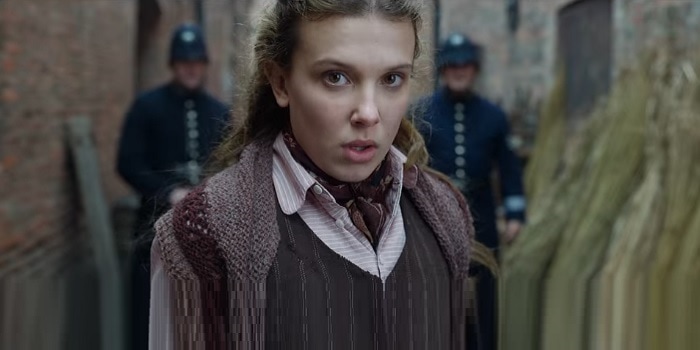 The first movie was based on the first book in the Enola Holmes series, The Case of the Missing Marquess. It follows the title character as she's drawn into efforts to solve an impending danger to the country while searching for her missing mother. Unlike the first film, Enola Holmes 2 takes its central plotline from a real-life event, the 1888 matchgirls' strike. Nevertheless, it retained elements from Springer's book. For instance, Hannah Dodd's Sarah Chapman, a missing matchstick factory worker, was inspired by Cecily Alistair in The Case of the Left-Handed Lady, the second book in the Enola Holmes series.
Based on that, it's expected that Enola Holmes 3 will draw inspiration from the third book, The Case of the Bizarre Bouquets. The book revolves around the disappearance of Sherlock's companion, Dr. John Watson, and Enola's investigations to find him. Waston, portrayed by Himesh Patel, was introduced at the end of Enola Holmes 2, suggesting that Enola Holme 3 might faithfully follow the third book and explore the purpose of Watson's introduction. More so, Sherlock offered Enola a partnership she rejected, choosing to run her own detective agency to avoid existing in her brother's shadow. This hints that the next movie will throw Enola into another mysterious adventure as she runs her agency.