The Scarlet Witch, aka Wanda Maximoff, is an iconic character in the Marvel Cinematic Universe. She is prominently introduced alongside her brother Quicksilver in Avengers: Age of Ultron after an uncredited cameo in Captain America: Civil War. Maximoff was experimented on by Hydra, which boosted her superhuman genes and allowed her to access magical energies. She first used these powers to protect her and her brother as children. When she grows into her powers, Maximoff can access chaos magic, which makes her more powerful than other Avenger superheroes like Thor and Hulk.
Actress Elizabeth Olsen plays Scarlet Witch in the Marvel Cinematic Universe and has done a fantastic job bringing the character to life. However, she has telekinetic powers; her vulnerability and dedication to do better endear her to fans. Maximoff has only ever wanted to be happy, but it seems out of reach. Despite Scarlet Witch's seeming death in Dr. Strange in the Multiverse of Madness, her journey in the MCU has been the most epic, thanks partly to Olsen's award-winning acting. Here is a comprehensive look at Scarlet Witch's journey.
Elizabeth Olsen's Portrayal of the Scarlet Witch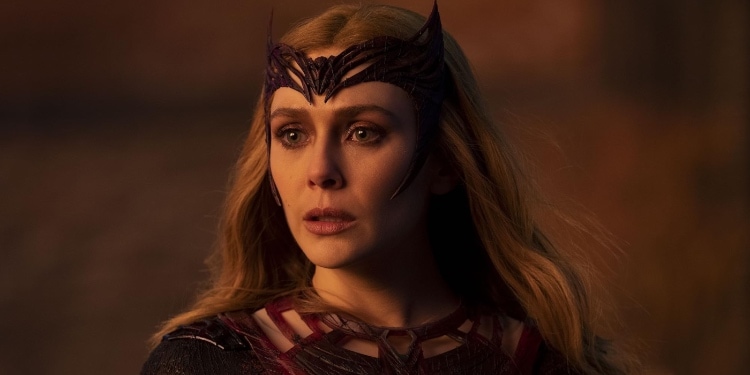 Elizabeth Olsen's portrayal as the Scarlet Witch has been hailed by critics and fans as captivating and vulnerable, which is rare in the superhero genre. Her portrayal in the first Disney series, Wanda Vision, was one of the reasons why MCU fans had such high hopes for more TV projects. WandaVision helped establish her character, and Olsen's acting was impeccable. But it wasn't all smooth sailing.
Olsen revealed during an interview on The Late Show With Stephen Colbert that she and her co-star, Paul Bettany, were worried about how the show would be received. While the show's first episodes were met with lukewarm reviews, this quickly changed towards the end of the series as the story started coming together. The sitcom's black-and-white theme was risky, but it worked out well for the faux reality in which the people of Westview were trapped. At the time, Olsen's character was not a main attraction for the MCU. She had numerous fans from the comics, but in the MCU, her character was mainly relegated to small storylines. So, headlining a show was a risk that luckily proved successful.
Although Olsen seems to be ready to move on from this character, there is still much more that can be explored. She has recently done other projects outside the MCU, like the successful Love & Death mini-series, and she seems happier working on non-fiction projects. With other MCU projects like Vision Quest in the works at Marvel Studios, she is likely to make another cameo. While she doesn't hate her portrayal of this iconic anti-hero, it's evident that she did need some time away from the role. And it seems to have worked amazingly for her.
Scarlet Witch's Character Development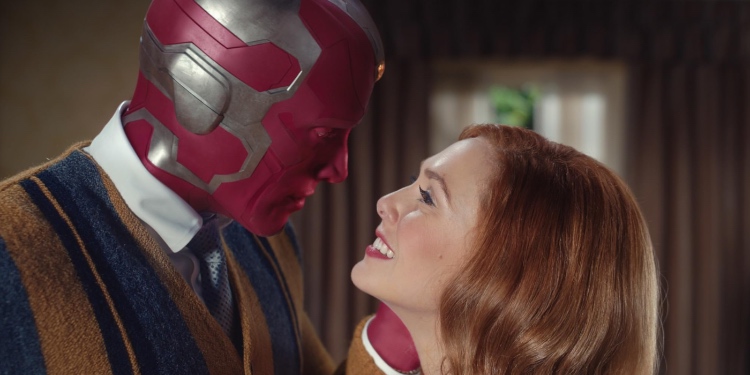 MCU fans didn't get to see the Scarlet Witch as much in her first movies because the story wasn't about her and her superhero adventures. The little fans got to see also did not inspire so much love. When she first appeared, she was one of the bad guys. She and her brother volunteer to be experimented on by Hydra, and that's how they get their powers. But when it comes to the battle against Ultron, she sides with the Avengers to help them defeat him. Maximoff ends up assisting the Avengers, although it doesn't always go as planned like during the Sakovia Accords, where she mistakenly kills innocent people while trying to diffuse a bomb.
Maximoff then falls in love with Vision and becomes closer, especially after her brother's death. During the war with Thanos, Vision is killed, which devastates Maximoff and her connection to reality. She breaks down and ends up trapping an entire town in a false reality where she is married to Vision, and they have two boys. She doesn't know it yet but has enslaved the Westview town to do her will. S.W.O.R.D agents try to bring her back to reality, but she doesn't want to leave her children and the life she created in her mind behind.
After seeing the horror she has inflicted on the innocent people of Westview, she releases them and absorbs Agatha Harknesses' powers during a battle. Now, with the Darkhold in her possession and amplified powers, Maximoff goes off to try and find a reality where her children exist. This leads her to try and find America Chavez, who can transport into different multiverses, though she is under the protection of Dr. Strange. To get to Chavez, Maximoff kills several sorcerers she would never have if not corrupted by the Darkhold, and in a moment of guilt, she collapses Mount Wundagore around her.
What Is the Future of Scarlet Witch in the MCU?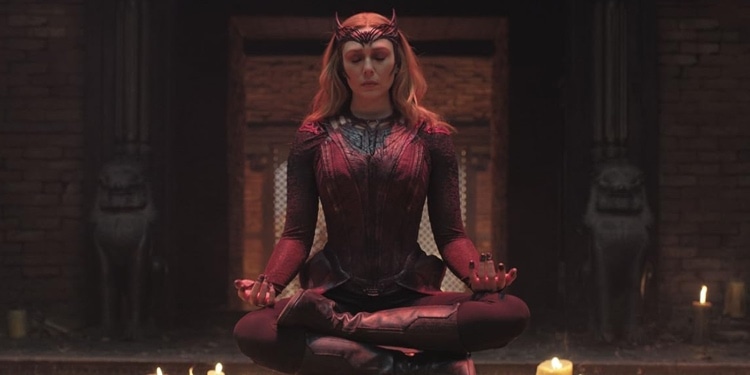 With the end of Doctor Strange in the Multiverse of Madness, fans wondered whether this would be the end of Elizabeth Olsen's Scarlet Witch. Although the movie never clarified what happens to Scarlet Witch, her fate has now been confirmed in a new book that explains the MCU's timeline of events titled Marvel Studios' The Marvel Cinematic Universe: An Official Timeline. According to this timeline, the collapse of Mount Wundagore ended two threats to the multiverse, probably referring to Wanda Vision and the Darkhold.
With such a definite statement, Wanda Maximoff's story in this timeline is over. However, with the multiverse being explored in MCU shows like Loki, fans can still hope to see her in the future. The MCU is working on the Agatha series, so there is still hope that her character will make a cameo. A standalone Scarlet Witch movie is still being discussed, so fans can't rule out the possibility of having Scarlet Witch on the screen again. With the possibility of a redemption arc for Scarlet Witch if she appears in future projects, fans are still waiting to see what the MCU will do with this iconic character who still has a story to tell.
Tell us what's wrong with this post? How could we improve it? :)
Let us improve this post!