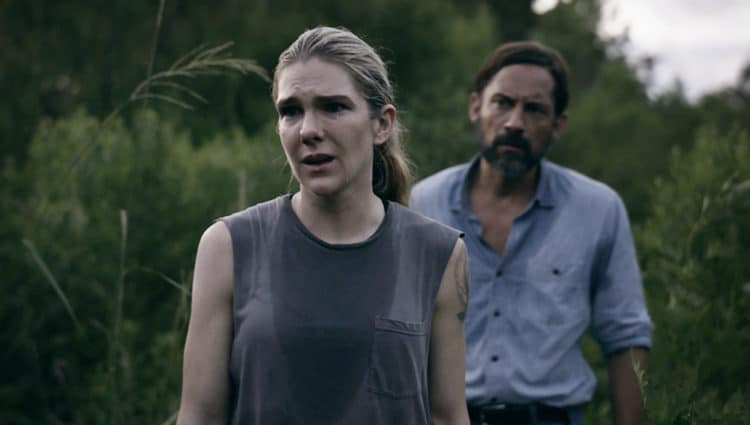 If you haven't yet seen Amazon's psychological thriller Tell Me Your Secrets, you really don't know what you're missing. So far, the series has only enjoyed one season but if viewer response is any indication, there is every hope that a second season could eventually occur. It's easy to understand why so many people have become hooked on the show. It's one of those types of programs that draws you in from the very beginning and refuses to let go until the last second of the season finale. Even then, you're likely to find yourself thinking about it and wondering what could potentially happen if it finally gets the green light for another season.
Talent in Abundance
One of the reasons that this particular show has done so well with viewers is because it's written so seamlessly that you almost feel like you are a part of the story as opposed to just sitting and watching something on television. The show is written by Harriet Warner, the same person responsible for other thrillers like The Alienist. If you have seen that particular series, then you know how well-crafted this story probably is, based on Warner's participation alone. In addition, the cast is compelling as well. It involves a story that essentially revolves around three people, played by Lily Rabe, Amy Brenneman and Hamish Linklater. Many fans will recognize Rabe's name from a season-long stint on the popular series American Horror Story, followed up with some additional appearances in later seasons as well.
The Story
The story revolves around a woman (played by Rabe) who was sent to prison for covering for her boyfriend. Eventually, she is released and placed in the witness protection program. Unfortunately, she soon finds that it doesn't matter who she pretends to be or where she goes, her past is quickly catching up with her in ways that she could never have imagined. At the same time, Brenneman plays a distraught mother who is looking for her missing child. Everyone else has given up on finding the child alive, with the exception of Brenneman's character. Her search takes her into some of the darkest recesses of human life, places that she never dreamed she would find herself in. With each twist and turn, she begins to wonder more and more what her daughter was involved in and what actually happened to her. Last but certainly not least, Linklater plays a person who is trying desperately to change his ways from the predator he once was to someone who is less dangerous and less threatening. However, his old ways begin to catch up with him and before he knows it, he's attached to a group of people that want him to do their bidding, in some of the worst ways imaginable. It doesn't take long for the paths of these three individuals to intersect in new and intriguing ways that viewers will probably not see coming.
Will There Be a Second Season
Right now, there is no official word on whether or not Amazon will renew the show for a second season. That said, there seems to be every indication that they will eventually do so. After all, the entire point of making this or any other series is to make money. As long as the viewership is there and the program is popular enough to bring in some cold, hard cash, there is no reason to think that they wouldn't choose to renew it for another season. In addition, there is plenty of room in the storyline for a second season to happen that involves all of the main characters who are in the first season. In fact, it was written in such a way that it could easily be picked up and allow those characters to carry on, with the potential to flesh out these characters even more. When you consider these factors, along with the fact that many reviews have been positive, there is every reason to think that Amazon will eventually give this project the green light for another go-around.
A Potential Controversy Regarding Season 1 Reviews
While the overwhelming majority of reports suggest that fans liked what they saw throughout season one, there have been rumblings that reviews were not as good as many of these reports might leave you to believe. One might even begin to wonder if there's some type of controversy going on here. In all likelihood, it centers around the fact that reviews have been mixed. Some have been excellent while others were not so much. That said, the show scored very well on Rotten Tomatoes, indicating that the overwhelming majority of people who saw it would be more than willing to watch it again. This may very well be enough to get the show greenlit for a second season. For now, the decision is still up in the air.
At the end of the day, it all comes down to whether or not Amazon believes that they can make money with a second season. It seems like that wouldn't be a problem based on the number of viewers that saw season one. The only concern is that there were some mixed reviews, as previously mentioned. It seems like people either love or hate the show. The one thing there doesn't seem to be much of is people that find themselves feeling rather indifferent about it one way or the other. Perhaps that's a good thing, as the show obviously evokes strong emotions in people. At the moment, fans of season one will simply have to wait and see whether or not an official announcement is made about a second season. If it does happen, it's likely that it won't be available for streaming until sometime in 2023, potentially within the first few months of the year. In the meantime, those who have found themselves to be big fans of the show have no recourse but to watch reruns of the first season and hope that an official word of a second season comes sooner rather than later.