Greg Kinnear was born on June 17, 1963 in Logansport, Indiana. He got his start in acting as the host of a college video show while studying at the University of Arizona. Kinnear then went on to become a reporter and eventually a co-host on the television show, Talk Soup.
He made his feature film debut in the 1993 comedy, Blankman. Since then, Kinnear has starred in numerous films and TV shows. He is known for his versatility and ability to deliver complex characters with ease, making him one of the most renowned actors in Hollywood. So, let's take a deep dive into the eclectic career of Greg Kinnear.
Greg Kinnear's Most Iconic Roles
As Good as it Gets as Simon Bishop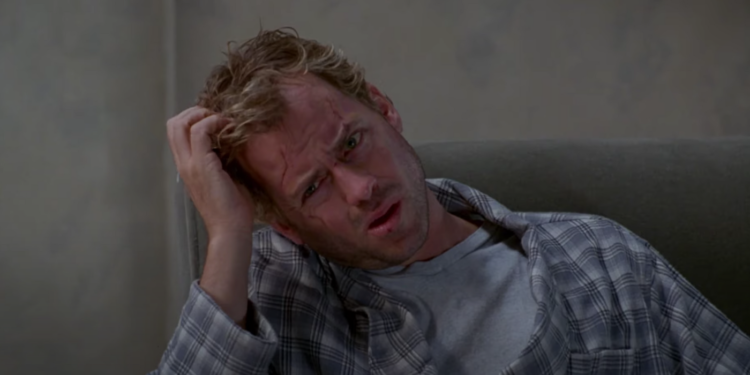 As Good as it Gets is a critically acclaimed romantic comedy-drama released in 1997. The film tells the story of Melvin Udall (Jack Nicholson), a misanthropic and obsessive-compulsive author who falls in love with a single mother and waitress, Carol Connelly (Helen Hunt). Along the way, Melvin forms an unlikely friendship with his gay neighbor, Simon Bishop (Greg Kinnear), and gradually learns to soften his rigid, insular worldview.
The film's stellar cast features standout performances by Nicholson, who won an Academy Award for Best Actor, Hunt, who won an Academy Award for Best Actress, and Kinnear, who received a nomination for Best Supporting Actor. Nicholson's incredible chemistry with Hunt and Kinnear is palpable throughout the film, as Melvin's gruff exterior gradually melts away in the presence of their warmth and humanity. Although he didn't win an Oscar that year, Greg Kinnear delivered a nuanced performance that still remains poignant to this day.
Little Miss Sunshine as Richard Hoover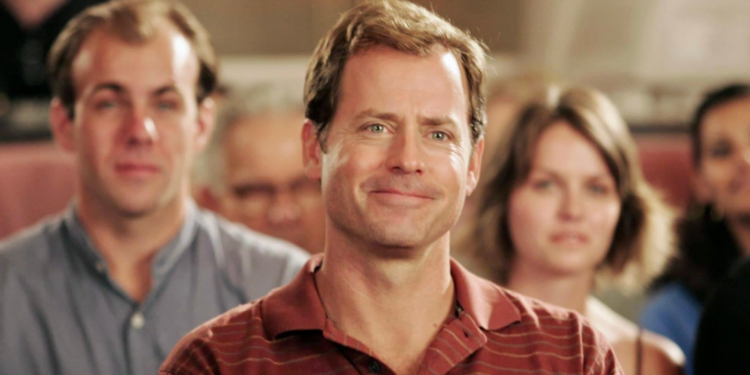 Little Miss Sunshine is a heartwarming comedy-drama that follows a dysfunctional family as they travel cross-country in a VW bus to enter their daughter, Olive (Abigail Breslin), in a beauty pageant. Along the way, they encounter various obstacles that put their relationships and beliefs to the test. The film features an eclectic cast, including Greg Kinnear, Toni Collette, Steve Carell, Paul Dano, Abigail Breslin, and Alan Arkin.
Little Miss Sunshine was a critical and commercial success, earning four Academy Award nominations and winning two, including Best Supporting Actor for Arkin. Despite delivering a strong performance as the family's patriarch, Richard Hoover, Kinnear was snubbed by the Academy. His character is complex, at times infuriating, but he learns valuable life lessons from his daughter that ultimately make him a more compassionate and understanding person by the end of the picture.
Ghost Town as Frank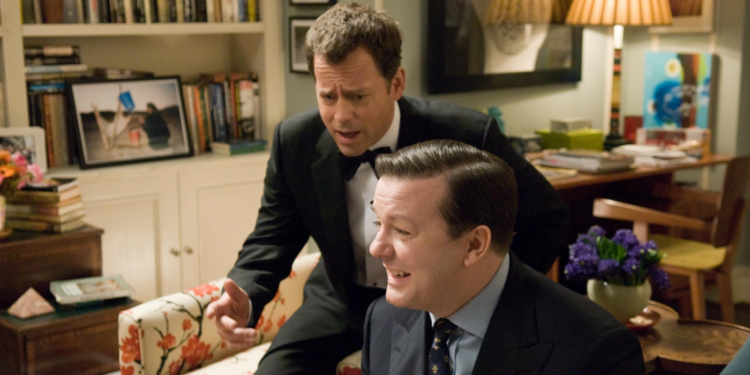 Ghost Town is a 2008 romantic comedy directed by David Koepp. The film's plot revolves around a dentist named Bertram Pincus (Ricky Gervais), who unexpectedly gains the ability to communicate with ghosts after a routine medical procedure. Ghost Town is carried by an incredible performance from Gervais, who was at the height of his Hollywood climb during this time. His witty one-liners and sarcastic humor provide a refreshing take on the typical romantic comedy. However, it's Greg Kinnear's portrayal of the arrogant ghost, Frank, that steals the show. Frank is a damaged man who seeks absolution for his bad behaviors when he was alive. Together, Pincus and Frank navigate the spiritual world and develop an unlikely friendship.
Greg Kinnear Performances You May Have Missed
Black Bird as Brian Miller
Black Bird is a gritty and intense TV series that revolves around the life of a notorious drug dealer named James Keene (Taron Egerton). The plot of the show is inspired by real-life events and follows Keene's journey as he is sent to prison to extract a confession from a suspected serial killer. The series delves into the dark and dangerous world of the prison system. Furthermore, it serves up a character study, portraying the complex emotions that Keene goes through as he attempts to befriend suspected killer, Larry Hall (Paul Walter Hauser).
While Egerton and Hauser deliver standout renditions, Greg Kinnear stands tall and proud amongst these rising stars. Kinnear plays Brian Miller, a police detective who has been chasing Hall for a number of years. However, thanks to the incompetent work from Hall's local police department, Miller finds himself fighting a losing battle in convincing them of his guilt.
Rake as Keegan Deane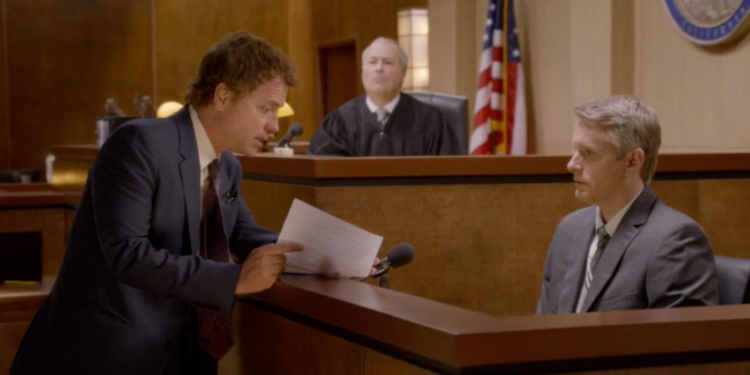 Rake is an underrated TV series that arguably deserves more recognition than it has received. The show is centered around a brilliant, but chaotic criminal defense lawyer named Keegan Deane, played by Greg Kinnear. Deane has a self-destructive streak and can often be found drinking, gambling, and engaging in other reckless behavior that would threaten his life and career. He has a motley crew of friends and colleagues, all of whom complement his character's eccentricities superbly. Despite Kinnear's dynamic lead performance, the series only ran for a single season and largely went under the radar as a result.
You've Got Mail as Frank Navasky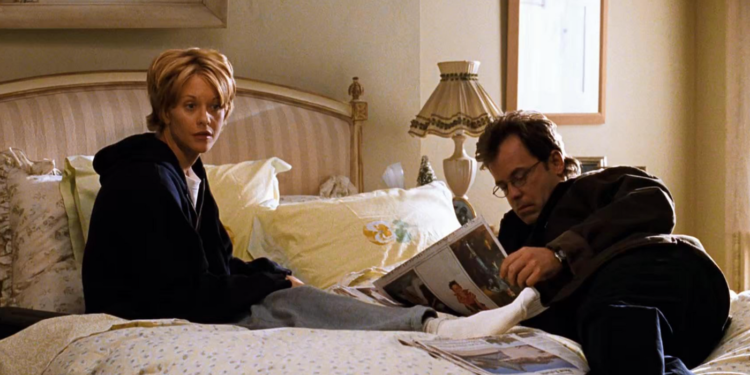 You've Got Mail is a classic romantic comedy that has maintained its popularity since its release in 1998. Starring Tom Hanks and Meg Ryan, it was the second time that the two actors had shared the big screen, having previously starred together in the hit film, Sleepless in Seattle. In You've Got Mail, they play two rival bookstore owners who unknowingly fall in love with each other through anonymous emails. However, the movie is more than just a love story. It also serves up a gem of a performance from Greg Kinnear, who was only just starting to garner major recognition in Hollywood at the time. His portrayal of Ryan's struggling journalist boyfriend is both endearing and hilarious, adding another layer of charm to the already delightful film.
Unveiling Greg Kinnear's Awards Recognition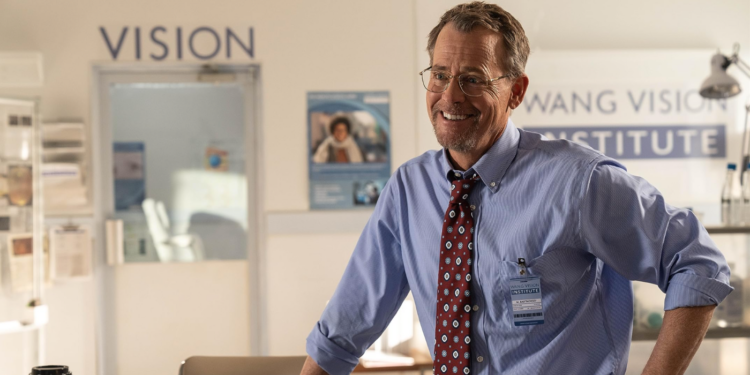 Greg Kinnear has delivered many awards worthy performances across his career. As we mentioned, he was nominated for an Oscar for his breakout role in As Good as it Gets. Furthermore, he was nominated for Outstanding Guest Actor in a Comedy Series Emmy for his role in Modern Family. Additionally, Kinnear has received a further Emmy nomination, a Pena de Prata nomination, and three Screen Actors Guild Awards nominations.