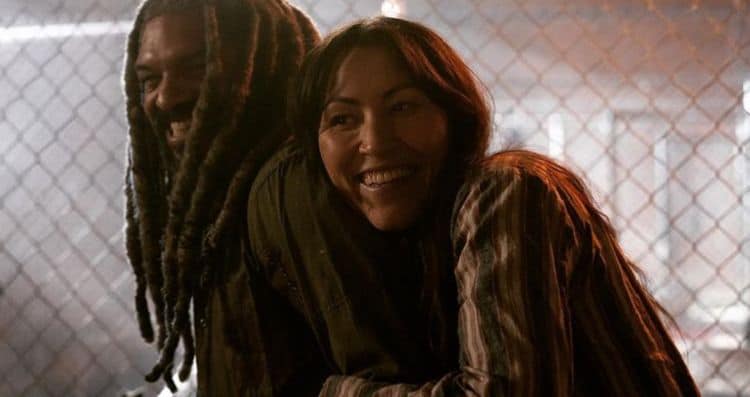 Eleanor Matsuura has been captivating audiences with her natural talent and versatility for years. From her early beginnings in the mid-2000s to her current role as Yumiko in the hit series The Walking Dead, Eleanor has proven that she can effortlessly move between genres and portray a wide range of characters. As her star continues to rise, let's delve into 10 lesser-known facts about this talented actress.
1. Tokyo Roots and a Multicultural Upbringing
Born in Tokyo to a Japanese father and a British mother, Eleanor and her family moved to England during her childhood. Embracing both sides of her heritage, she takes pride in her multicultural background. However, she does not speak Japanese.
2. A Dancer Turned Actress
Before stepping into the world of acting, Eleanor was a trained dancer, specializing in modern and period styles. Eventually, she shifted her focus to acting and studied at the prestigious Central School of Speech and Drama.
3. Venturing into the World of Video Games
While Eleanor's on-screen performances have garnered her the most attention, she has also lent her voice to several video games, including World of Warcraft: Battle for Azeroth and Planet of the Apes: Last Frontier.
4. A Vocal Advocate Against Racism
Eleanor uses her platform to raise awareness about important issues, such as racism and police brutality. She is not afraid to speak her mind and has been an outspoken advocate for change.
5. An Impressive Acting Resume
With a strong work ethic, Eleanor has amassed an impressive IMDB resume, boasting 76 acting credits, including her video game roles. If she maintains her current pace, she'll likely surpass 100 acting credits in the coming years.
6. Balancing Family Life
Although Eleanor prefers to keep her personal life private, we know that she is married to actor Trevor White, who also has experience in the video game industry. The couple, who wed in 2014, have one child together and reside in London.
7. A Passion for Animal Rights
Eleanor's advocacy extends to animal rights as well. She has been vocal about the fair treatment of animals and has collaborated with Battersea Dogs & Cats Home, an animal rescue center in London.
8. A Love for the Beach and the Ocean
When she's not busy with her acting career, Eleanor enjoys spending time at the beach with her family. Whether swimming or simply relaxing on the sand, she cherishes the moments she can unwind near the water.
9. A Theatrical Background
Eleanor's acting prowess extends beyond the screen and onto the stage. She has appeared in several plays, including Love Is Just A Possibility, The Changeling, and Here We Go.
10. A Latecomer to The Walking Dead Fandom
Despite the show's immense popularity, Eleanor had not watched a single episode of The Walking Dead before joining the cast. In an interview with 8 Days, she revealed that she binge-watched the first eight seasons after landing the role, describing the show as "a really, really good binge-worthy show."