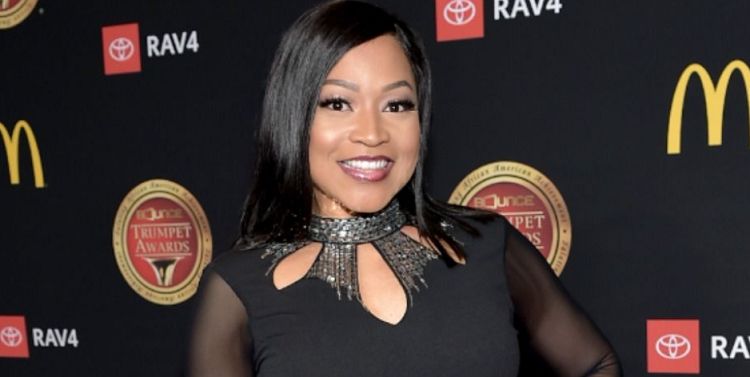 The world officially said goodbye to Monyetta Shaw over the weekend in May of 2022. However, don't worry – she's just going by a new name these days. Mrs. Carter is her new name, and the world could not be happier for the mom, CEO, and newlywed, and we cannot wait to learn more about the reality star and her big day.
She became famous when she began starring in one of the famous VH1 reality shows. She is part of Atlanta Exes. She made herself famous by doing this show, which allowed her to gain the leverage and the following to start her own business and reach a certain level of success.
2. She Was Engaged to a Famous Ex
Her famous ex – the reason she's on a show about famous exes in the first place – is a famous singer we all know and listen to. She was once engaged to Ne-Yo, but things between them didn't work out. We're sure you guessed that based on the part about him being her ex, though.
3. She is a Mom
She is a proud mom. She has two kids. Their names are Madilyn Grace and Mason Evan (both Smith), and she is one of those moms who will tell you anything and everything you want to know about her kids as it pertains to her pride in all that they do and accomplish. She is every mom – proud of every little thing, and there is nothing we love more than seeing a proud mom moment from someone who is just happy to have their kids in their lives.
4. She's an Author
Not only is she an author, but she's also an author four times over. For now, that is. We fully suspect that number will change as the years' pass. Her books are all about self-help and being the best version of you. Her second book is called "Keep It Classy: Co-Parenting Strategies for Unstoppable Moms and Devoted Dads," and it's a best seller. However, she also writes children's books, and she uses her own children as her main characters.
5. She is a Founder
She is not content to sit back and allow the world to do things that don't work for her. She's working diligently to ensure she is a business woman who can take care of herself, and that's what she's got going on in her life. She's the founder of a company called the Evan Grace Group. Her company has four different goals in mind – she publishes, she focuses on fashion, she focuses on television and film and production, and she works on talent management. She's doing it all.
6. She's Very Health Conscious
One thing that she's very much into is living healthy. She works with a trainer and has numerous personal fitness goals in mind for herself, and she doesn't stray. She knows that the best various of yourself is not likely to show up if you're not doing all you can to take care of yourself, so she's working hard to do that.
7. She's a Southerner
She was born and raised in the town of Shreveport, Louisiana, and she didn't stray far. She was a college student at Louisiana Tech University, and she also attended Southern University, which is located in Shreveport. She's a southern girl through and through, and she is proud of her roots.
8. She is Newly Married
Watch out world, she's no longer Mrs. Shaw. In fact, she's taking over a very famous last name, and you may now call her Mrs. Carter. She's a newlywed, and her new husband is Heath Carter. They have been happily together for some time now, and she is thrilled to have finally made him an honest man.
9. Her Son is Talented
Can we just talk for a moment about the fact that her wedding was a beautiful event hosted at the Biltmore and attended by some seriously famous faces? She wore a lovely blush gown and changed into sequins later, but none of this was the highlight of her big day. The highlight was when her own son sang "So Amazing," the famous Luther Vandross hit, for his mother and her new husband during their first dance. What a talent.
10. This is Her First Marriage
Though she and Ne-Yo share two kids together, she was never married to him. Their engagement did not last, and this is her first wedding. She did the first wedding thing right, if you ask us. It was a beautiful day.