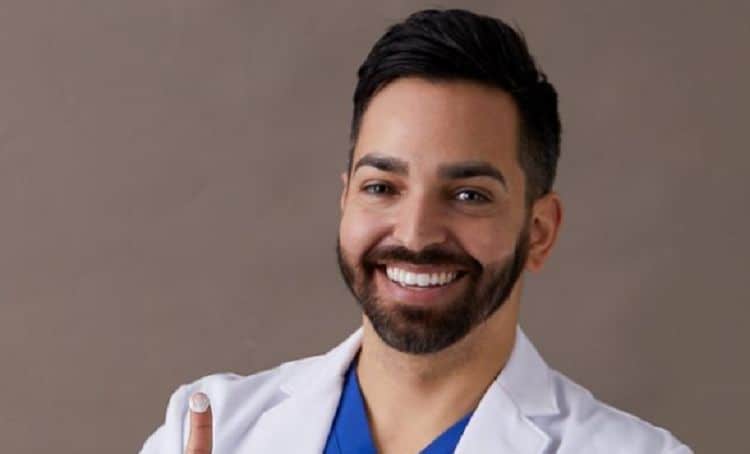 Clear skin is a universal desire, but achieving it can be more complex than simply washing and moisturizing your face. As a trained dermatologist, Dr. Muneeb Shah understands this all too well. While he has been sharing his expertise with patients for years, he decided to take a new approach during the pandemic. A little over a year after creating a TikTok account, Dr. Muneeb became an internet sensation. His invaluable skincare tips have educated countless individuals, and he relishes the opportunity to enlighten people worldwide. Read on to uncover 10 intriguing facts about Dr. Muneeb Shah.
1. A New Yorker Turned North Carolinian
Dr. Muneeb's content primarily revolves around skincare, leaving little room for personal details. However, an article from WECT revealed that he hails from New York. Today, he resides and practices in Wilmington, North Carolina.
2. A Passion for Travel
Despite his demanding schedule as a doctor and content creator, Dr. Muneeb makes time for his other interests. He loves traveling and has visited destinations such as Italy and France.
3. A Fashion-Forward Dermatologist
The medical field and fashion may seem like an unlikely pairing, but Dr. Muneeb proves that they can coexist. He enjoys expressing himself through clothing and has a knack for assembling stylish outfits. He frequently shares photos of his ensembles on Instagram.
4. Haircare Enthusiast
Dr. Muneeb's passion for self-care extends beyond his skin. He takes great pride in maintaining his luscious locks and has dedicated a highlight section on his Instagram profile to haircare. There, he shares his recommended products.
5. TikTok Stardom Was Unplanned
Dr. Muneeb never intended to become a TikTok sensation. Reflecting on his online success, he told WECT, "I'll say that it certainly was unexpected. It's not something I set out to do." He now boasts 14.5 million followers on TikTok, with his numbers continuing to grow daily.
6. Committed to Adding Value for His Audience
Unlike some influencers who post content for the sake of it, Dr. Muneeb is more intentional. In his interview with WECT, he explained, "Before I hit post, I just ask myself a simple question: 'Does this add any value to anyone's life?' If it does, I post it. Sometimes they explode and I'm like, 'I didn't expect this! Why is this the one to go viral?'" It's safe to say that he has added immense value to his followers' lives.
7. Connecting with Viewers Brings Joy
Dr. Muneeb is grateful for the love and support he has received throughout his social media journey. Although he can't respond to every comment, he appreciates when fans approach him in public to express their gratitude for his content.
8. Happily Married
Dr. Muneeb has not only found his calling but also his life partner. His wife is also a doctor (OBGYN). While the exact duration of their relationship remains unknown, they appear to have a strong bond. As far as we know, the couple does not have any children.
9. A Trusted Source for Skincare Product Recommendations
With a plethora of skincare products on the market, determining which ones are worth the investment can be daunting. Dr. Muneeb enjoys sharing his favorite skincare products with his audience. Even if you don't watch his content, you can find his recommendations on his Shop My Shelf page. Ultimately, whether a product works for you depends on your unique skin type.
10. Expanding His Reach on YouTube
Dr. Muneeb's online presence extends beyond TikTok and Instagram. He also has a YouTube channel called Doctorly, which he shares with another dermatologist. The channel currently has 1.61 million subscribers, and the videos have amassed over 591 million views.