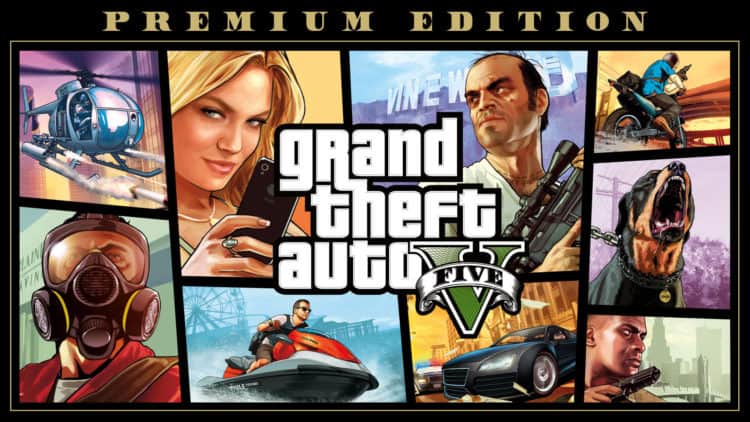 Since January, rumors have been circulating that Grand Theft Auto 6 could have multiple leads, including a female protagonist, a first in the game's history. The gossip intensified when leaker Tom Henderson – who correctly reported on the Battlefield 2042 details an announcement. Thus far, Rockstar has yet to confirm or deny any of these rumors. Diving into the history of Grand Theft Auto, the series is one of the most successful franchises in video game history. From its very first installment in 1997 until Part 5 in 2013, there have been 15 titles in total in terms of spinoffs and sequels. With each game, Grand Theft Auto has revolutionized the business because of the risks Rockstar has been willing to take as the franchise moves forward. The mastery of the open world, the crafting of compelling characters and exciting stories, and the wonders of listening to the radio as you mow down pedestrians on sidewalks have been a staple of the series; however, despite all the good installments have done, there's no denying their viewpoints of female characters within the game seems stuck in the 70s.
That's not to say that Rockstar hasn't created interesting female characters. Ashley Butler was a tragic character who's drug addiction got the best of her. Elizabeta Torres – South Bohan's most successful drug dealer was a badass that you didn't want to mess with. Despite not being the traditional hot character, Maude Eccles and Denise Clinton made an interesting addition to Grand Theft Auto V. However, female characters within the world tend to be strippers, prostitutes, drug dealers, though the occasional female cop would pop up. This isn't me calling Rockstar sexist or misogynists as on the flip side, the male characters are either thugs, gangsters, or shady businessmen. The seedy criminal underbelly is the world of Grand Theft Auto; however, the difference between the men and women is that the male leads are given the character development that transcends past their one-dimensional layer, whereas we aren't given much of a chance to understand the point of view of the female counterpart. So does that mean that Rockstar NEEDS a female protagonist? That's a loaded question that can't just be answered with yes or no.
Here's the thing, it's clear that the target audience for GTA is mainly men. Granted, Rockstar has never come out and stated that their intentions are for only men to play their video game, but anyone who plays GTA understands the target demographic pretty easily. And there's nothing wrong with that. Business-wise, it's important that GTA knows and understands its audience. However, there's nothing wrong with Rockstar wanting to expand their audience as well. Each year, the statistics of female gamers continue to grow. According to Forbes, nearly 41% of the gamers in the United States are women. And in Asia, 40% – 45% make up the gaming population, according to Google and Niko Partners. Point is that women playing video games is growing rapidly each year; however, there isn't a GTA-like franchise that caters to the female audience. Now look, I'm not saying that Rockstar needs to give a big middle finger to men and only focus on women, but it would be wise if the developers capitalized on the growth of female gamers by featuring a female protagonist. She could be a crazed drug dealer or a trigger-happy daughter of a gangster. These are the types of characters that live and breathe in the world of Grand Theft Auto and it would be a shame if Rockstar didn't honor that tradition.
I can understand Rockstar's concern of having a female lead within GTA 6. The reality is, some people won't be happy. Does it mean that millions of gamers will stop playing Grand Theft Auto if a woman is given the spotlight? I doubt it. It's been proven in the past that audiences can accept a female lead in media, with Wonder Woman, Ellen Ripley, and Sarah Connor being some of the most iconic females in film history. Of course, video games have their fair share of strong ladies such as Lara Croft, Bayonetta, and Sonya Blade. Rockstar doesn't particularly NEED to have their next lead as a female. If the developers opted for an all-male cast once again then it would be very surprising if GTA didn't make bank. The choice of genders isn't the appeal of the lucrative video game series; It's the incredible gameplay that seems to evolve with every GTA game. However, it would be cool if a female protagonist was introduced into the world of Grand Theft Auto. It opens up the possibilities of telling fresh stories from a women's perspective and more importantly for Rockstar, including a new demographic can add more funds to the bank.