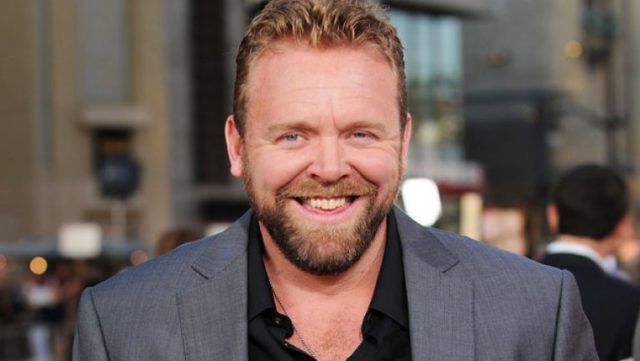 The Maryland International Film Festival (MDIFF) enters its 7th year in 2018 and submissions are flooding in.
"When I started the festival seven years ago, I thought it would be a nice place to have a festival since there was not one in the area but I didn't expect a huge festival. After we made it past year 3 when most festivals fail then I thought we might have a chance to make it an amazing festival. Last year was incredible because we were recognized by MovieMaker Magazine as one of the top festivals worth their entry fee. That is definitely a feather in our cap!" Tracie Hovey, Founder of the MDIFF.
The Film Festival is a mix of new and experienced producers and directors. Hovey says there have been many great opportunities born from the festival.
Hovey adds, "There have been lots of memorable moments during the past seven years. When "Argo" came out and was up for an Oscar, we realized that the author of the book lived in our area and we were all thrilled! Tony Mendez agreed to be our opening night film and do a Q & A afterward. It was such a unique and once in a lifetime experience. The community was so excited to be able to honor someone from our area. It was a great moment in time. Now we have the Mendez Award for a filmmaker or person that makes an impact in Maryland. Tony Mendez is forever memorialized."
This year Maryland Filmmaker and director Jason Slawson scooped up a million dollar deal from a local investor at the festival.
It was my first time attending and sponsoring the festival." Said Troy Lowman, CEO of SNM Global Holdings. "This is a very high-end event that is talent rich, so kudos to Tracie for running such a successful festival. We found one of our prized upcoming movie projects at the festival after an introduction with Jason Slawson. We start production on "Potential" in March 2018. I will continue to attend and sponsor the festival to support this plethora of upcoming directors and filmmakers. SNM is proud to be associated with this festival." Said Lowman.
Hollywood director Joe Carnahan is the creative director for the festival. "It's a great opportunity for directors and producers to get their work showcased. There are investors and production companies who attend the festival looking for new talent and we have seen many of the movies screened in 2017 go on to be hugely successful," Says Carnahan.
"Embrace," "Equal Means Equal," "Last Call at Murray's" are just some of the movies that have gone on to receive accolades nationally and internationally following the festival.
"It is such a tremendous honor to have Joe as part of our festival team. He always makes a big impression on the filmmakers that come into town. He is a wealth of information, and he takes time to talk to as many of the filmmakers and film festival attendees as possible. I believe because he is so generous with his time and accessible it makes our festival more popular than other festivals, which is another reason why Movie Maker Magazine recognized us." Says Hovey.
Tom Riford has been involved with the Film Festival since the beginning.
"I remember meeting with Tracie back in 2010 when she told me she had the idea to start a real independent film festival. I serve as President of the Film Festival; I work with board members to help raise money through sponsorships and grant writing, organizing and planning, arranging venues, renting equipment whatever needs to be done to make the festival a success. I also serve as event Master of Ceremonies, introducing films, and handing out in what has become a world-class showpiece for Hagerstown and Washington County." Says Riford, President of the board of directors for the Maryland International Film Festival.
Riford also serves on the statewide Maryland Film Industry Coalition board of directors and has a passion as an advocate for the film industry in Maryland.
"The festival is great for the local area and economy attracting visitors from all around the world. Last year we had filmmakers from seven countries and 22 states.
The festival is conveniently located in downtown Hagerstown at the heart of the arts and entertainment district.
December 2 is the deadline; there is also a late deadline of January 20 and extended deadline of February 24th. The festival takes places on April 28-29, 2018.