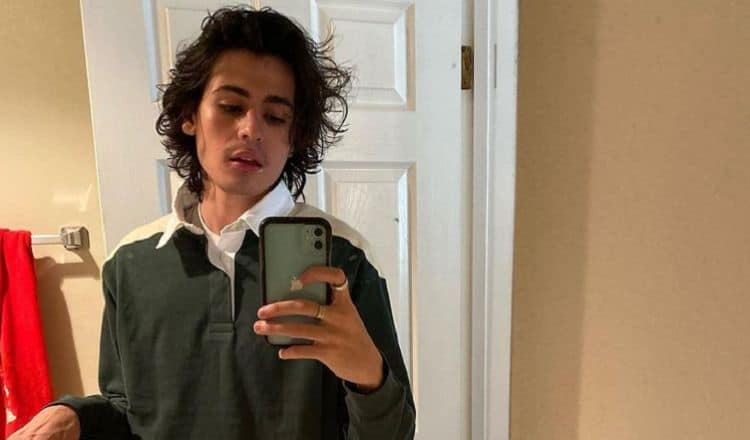 When Diego Joseph started his career, he dreamed of being where he is today. Now his time has finally come and he couldn't be more excited. He is a main cast member in an upcoming HBO Max series called Generation. The show is based on a group of high school students who are trying to cope with the pressures of life while also trying to find themselves. The show is already drawing comparisons to Euphoria and many people are excited to see what Diego and the rest of the cast can do. If the show turns out to be as successful as people are hoping, it could be the start of even bigger opportunities for Diego. Here are 10 things you didn't know about Diego Josef.
1. He Is A California Native
Since Diego is still new to the industry, there isn't much information out there about his upbringing. One thing we do know, however, is that he was born and raised in Burbank, CA which is where he first got involved in the entertainment industry. Fortunately for Diego, Burbank is right in the Los Angeles area which means he has always had easy access to opportunities.
2. He Is Worked With Some Major Brands
Prior to really getting involved in acting, Diego was busy doing his thing as a model. He did print ads for several large brands and eventually moved into commercials. Some of the companies he worked with include Sprint and Reebok. While he enjoyed those opportunities, he knew that acting was what he really wanted to do.
3. He Is Not Afraid Of A Challenge
Being willing to take risks is an important quality for every actor to have and it's one that Diego is proud to possess. He is the kind of person who never backs down from a challenge and he's always interested in roles that will help him push his talents to the next level. As his career continues, his desire to try new things can help give him an edge against other actors.
4. He Is A Musician
Acting is Diego's first love and it's the thing he's been focusing most of his time on, but it's not the only area of the arts he's interested in. He is also a musician and he has a highlight on Instagram encouraging his followers to listen to a song he made with Gus Kamp. Unfortunately, the link to the song has been removed from his bio.
5. He Loves Giving Back To The Community
Diego is passionate about helping those in need and he's always looking for things he can do to benefit the community. He is especially passionate about causes that relate to the houseless community and children in need. It'll be interesting to see which organization he aligns himself with as his career continues.
6. Family Is Important To Him
Even though we don't know too many of the specifics of Diego's family dynamics, it's clear that family is something that really means something to him. He has a great relationship with his mom. It's unclear whether or not he has any siblings although it does appear that he has a sister.
7. He Is An Animal Rights Activist
There is always something heartwarming about people who really care about animals, and Diego is one of those people. On top of simply being a dog person, Diego is also a dedicated animal lover and animal rights is another cause that he is very passionate about.
8. He Likes Taking Pictures
Diego may not think of himself as an official photographer, but he is definitely skilled when it comes to taking pictures. His ability to capture beautiful images isn't lost on anyone who sees his work. He often shares the photos that he takes on Instagram and he's gotten some great feedback.
9. He Is A Producer
Lots of actors spend years in the industry before deciding they want to see what life is like behind the scenes. Diego, however, has chosen to jump in head first. He made his debut as a producer in 2013 with an episode of Our Zombie Mother. There's no information on whether he plans to produce more in the future.
10. He Enjoys Being Out In Nature
The fact that Diego enjoys being outdoors goes hand in hand with the fact that he loves taking pictures. Nature is the perfect subject for Diego to shoot and he's captured some great shots. In addition to taking pictures outdoors, Diego also likes to explore trails and hang out at the beach.
Tell us what's wrong with this post? How could we improve it? :)
Let us improve this post!