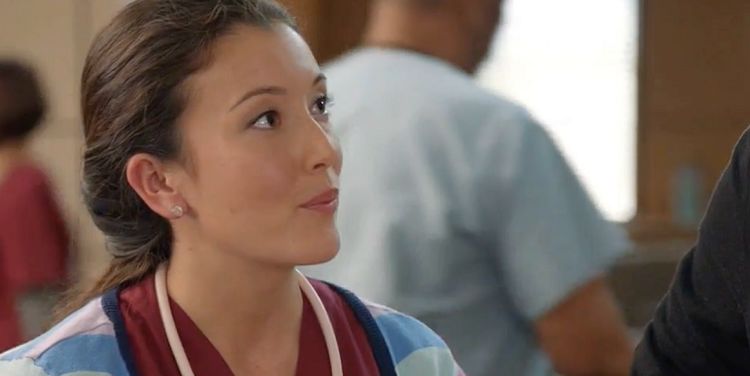 Yoshie Bancroft may not be a name you're familiar with just yet, but if things continue to go well for her that won't be the case for much longer. The talented actress made her on screen debut in 2012 and she had a serious of guest and recurring roles ever since. Most notably, she played Nurse Sunny in the short lived CW series Emily Owens M.D. Although many of her other roles have been on the smaller side, she knows how to command attention every time she steps in front of the camera. With her wide range of talent and her work ethic, all Yoshie needs is a major break and stardom could easily be in her future. Here are 10 things you didn't know about Yoshie Bancroft.
1. She Has Japanese Roots
There isn't a lot of information online about Yoshie's upbringing or her family, but we do know that she was born and raised in Canada although she does have Japanese ancestry. As far as we can tell, Yoshie still lives in Canada and doesn't appear to have plans to relocate.
2. She Is Very Passionate About Story Telling
At the root of every successful movie, show, or play is a good story. For Yoshie, the art of storytelling is something that has always been important to her. This aspect is one of her favorite things about acting. She hopes to use her talent and her platform to help tell interesting and important stories.
3. She Is Not Really Into Social Media
In 2021, being on social media has become an expectation, especially for people who work in the entertainment industry. Yoshie, however, doesn't have much interest in reaching social media influencer status. She hasn't tweeted in over a year and her Instagram account is currently private.
4. She Is Heavily Involved In Theater
While her on screen resume may not be the longest, Yoshie has put in a lot of work in the local theater scene where she's from. She has been a part of several productions and she has also created her own plays. No matter how successful her on screen career gets, something tells me that Yoshie will never stray too far from theater.
5. She Was In An Episode Of Bates Motel
Just because Yoshie's roles haven't always been the biggest doesn't mean she hasn't had a lot of great opportunities in her career. She has been a part of several successful TV shows. In 2013, she appeared in an episode of Bates Motel. She has also been in an episode of Supernatural.
6. She Is An Award Winner
Any time a creative puts something out into the world, they are sharing a part of themselves that they hold dear. As a result, it's always a great feeling when that work is well-received. So far, Yoshie has been nominated for three awards including winning a Jessie Award for Best Supporting Actress in Small Theatre.
7. She Is Studying American Sign Language
Yoshie isn't just an actor, she's a student as well. According to her Instagram bio, she is currently studying American Sign Language and deaf studies. She didn't provide any additional information on where she is studying or what she plans to do with her knowledge.
8. She Is Interested In Social Justice
As an Asian woman, Yoshie knows first hand how it feels to be perceived differently due to race. She is passionate about working towards ending racism and she also wants to use her platform to help educate others. In her Instagram bio, she has a link to anti-racist reading materials that are available at the Vancouver Public Library.
9. Her Name Isn't Pronounced The Way You Might Think
When most people see the name Yoshie, they probably assume that it's announced like the famous Nintendo character. Apparently, that isn't the case, however. Her Instagram bio notes that her name is actually pronounced as yo-she-eh. Even with that disclaimer, she probably runs into a lot of people who say her name incorrectly.
10. She Doesn't Act For The Fame
Being a professional actor, especially one who does movies and/or TV, typically comes with lots of notoriety. Yoshie doesn't seem to have any interest in being famous, though. From what we can tell, she simple loves the art of acting and story telling, and telling good stories seems more important to her than anything else. Not having a huge need for fame is probably one of the reasons why she likes to keep a low key presence and doesn't have her Instagram account open to the public.
Tell us what's wrong with this post? How could we improve it? :)
Let us improve this post!