It's been over two decades since Batman Beyond ended as an animated series and the need for a live-action feature film is still vital for the DC Universe. The series focused on Terry McGinnis, a high school student who takes over the role as Batman under the supervision of a broken and beaten Bruce Wayne. The short lived series was highly acclaimed by fans and critics alike, with the show even collecting a Daytime Emmy Award for Outstanding Special Class Program. Since the end of the animated series, fans have been clamoring for a live-action movie and it almost came to life when it was reported that Batman Beyond was in the works with Michael Keaton as one of the stars.
Unfortunately, that idea fell through and now a Batman Beyond feature seems slim due to James Gunn and Peter Safran's announcement of their Chapter One plans for the rebooted DC Universe. However, Batman Beyond is a new exploration of Gotham city and the animated series and comics took liberties in making the world feel different and fresh from previous incarnations. Batman Beyond opens the possibilities of the multiverse that haven't been explored and it is a much-needed story that highlights the diversity of both Batman and Gotham City.
A Cyber-Punk Setting Can Bring New Stories To Batman
What's great about the animated series is how it explored the world of Batman under a new setting. Cyber-Punk is traditionally a futuristic dystopian world that's often violent and bleak. This is nothing new to Gotham itself; however, updating the world with new technology and social class can really make a live-action Batman Beyond stand out in a new light. The animated series itself didn't dig too far into themes such of that nature, but labeling this as an Elseworlds story means that Gunn and Safran can really make some bold choices in a film that doesn't connect to the overall DC universe.
The Elsewords comics has explored an evil Superman and Justice League. There's even stories of Batman being a vampire! These stories are certainly wild and out-of-the-box, but they still keep the core characters of what made these characters so beloved in the first place. Batman Beyond should take Terry McGinnis and Bruce Wayne into unknown territory that expands the Batman mythology and showcases new and complex villains that have yet to see the spotlight in the DC universe.
Terry McGinnis Can Be A Whole New Type Of Live-Action Batman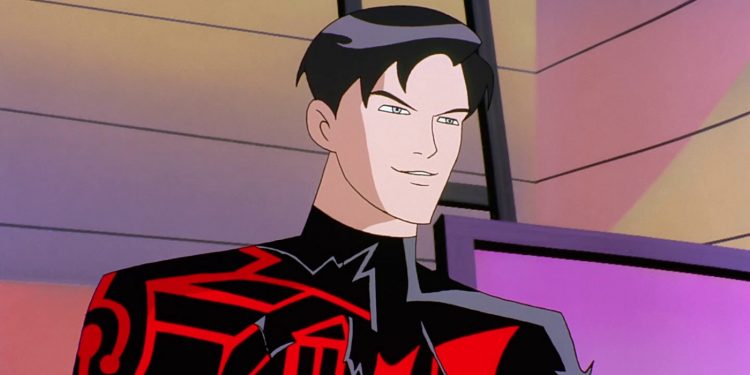 If Gunn and Safran were to do a live action Batman Beyond story justice, then the hero can't be another Bruce Wayne type. In fact, his journey should wildly differ from the Bruce Wayne's character entirely. The dynamic between an older Bruce Wayne and the younger and inexperienced Terry McGinnis does open the possibilities to deepen the former's character in ways that hasn't been explored in previous films. However, this story is about Batman overall and his journey needs to give him a new sense of an identity that separates him from the classic character. The recent Batman Beyond: Neo-Year comic makes a shocking move by killing Bruce Wayne; Terry trying to find Bruce Wayne's killer can take him down some very interesting roads that truly challenges his morals like never before.
In the live-action movies, Batman's morals typically stays the same once it's all said and done. The Batman and The Dark Knight posed intriguing questions about humanity that could've taken the caped crusader down a dark path, but they remained the same Batman overall. As such, it would be great to focus on the morally grey area that his character typically balances on.
A Batman Beyond Movie Can Fully Establish The Batman Multiverse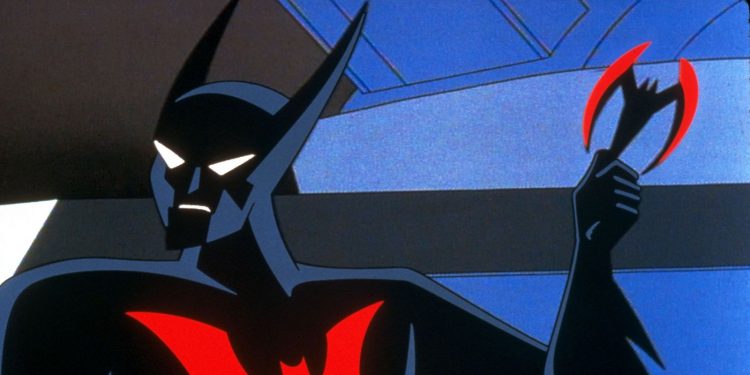 While Batman Beyond would be labeled an Elseworlds story, DC isn't afraid to play with the multiverse thanks to the upcoming movie, The Flash. With Gunn and Safran opting to not fully reboot the franchise, there's also a possibility that another multiverse story could be told. Having two sets of Batman means that the creators can really have fun with the multiverse angle and produce strong and compelling content. Showcasing the political and social landscapes for both a live action Batman Beyond project and the official DC Universe version really opens the opportunity for filmmakers to create a fresh superhero story in a crowded genre.
READ NEXT: Does The Batman Beyond Pilot Hold Up Over 20 Years Later?