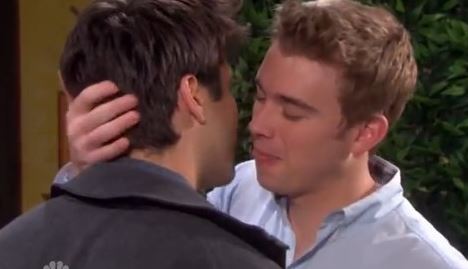 Days of Our Lives fans can see that things aren't going to turn out well at all for Sonny. He's not happy to have the divorce papers in his hand, but there they are. We are still confused how he is still married to Will even though Will was pronounced dead and was gone for so long — but that's the soap opera life for you. And now we have to sit back and watch as Sonny is heartbroken all over again. To be quite fair, however, he did a lot of this to himself. He spent a lot of time focused on things that weren't real, got his hopes back up, and ruined a very good thing.
Is there a chance that Paul might ever take him back? We think maybe there could be a chance like that in the future, but we aren't entirely sure. There is a chance it might happen, but things seem to be looking up for Paul and Will right now — which means there might not be much at all for Sonny. He might have to sit back and watch his husband and his almost-husband as they hit it off and end up together.
Perhaps this is what Sonny had coming, though, after all he put everyone through this time. We don't know if it's a thing they can handle, but we do know there's a chance they can get through to their friends and family and still make sure Sonny finds some happiness in his life.
Tell us what's wrong with this post? How could we improve it? :)
Let us improve this post!