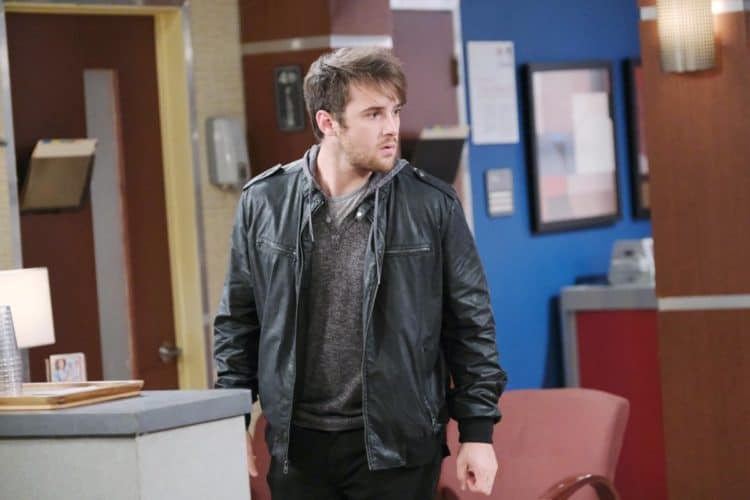 Days of Our Lives fans almost feel sorry for both Sarah and Nicole, but maybe not that sorry. They did a bad thing, and they know that they did a bad thing. They knew a year ago that keeping this baby secret from Eric, the fact that he fathered this baby that Sarah gave birth to, was a bad choice. They knew that lying to him was not going to end well, and they were right about that. It's been more than a year, and he's lost a lot of time with his baby, and he didn't even know it. He's unhappy, he's not thrilled, and he's done with both of these women. He's agreed to share custody of the baby with Sarah, but he has some conditions he wants her to meet first. She's just shared those conditions with Xander, and the two have a lot to discuss.
Meanwhile, Hope is not being very nice, but that's because she's not Hope and she hasn't been for a very long time. But no one seems to realize this, and that is just beyond us. Either way, she's resisting all that Abigail wants her to do by making things more pleasant and more appealing for Eve and her mother with her doubts. And this is when Rafe is going to finally notice that she is not the woman he was in love with for so many years. What a mess. Then there is Eric, who is very happy to introduce Mickey to Marlena and John, who are very happy to meet the baby, too. Everyone is going to be a little bit shocked by this news, but no one will ever be more shocked that Eric when he learned that he was an actual father to a baby he made on his own.
What's Happening on Days of Our Lives
In the latest #DAYS, Jennifer tries to talk to JJ about Haley's death and counsels him to talk to Marlena.https://t.co/Gv7Weumrvw pic.twitter.com/4XfFCXwGId

— Days of our Lives (@nbcdays) December 5, 2019
This is the picture of a desperate man.
What's Next on Days of Our Lives
Stefano's eerie return takes everyone by surprise. Watch #DAYS, weekdays on @NBC. pic.twitter.com/ghIGabF4ip

— Days of our Lives (@nbcdays) November 29, 2019
Lani took off, and we know that she's not living her best life. She is, however, living the life that she feels she needs to live to get herself together. She's not somewhere anyone thought they'd ever see her, so imagine her own surprise when she's doing her thing and she seems someone who comes from Salem. It's not going to go over well as we suspect this is Kristin, and we think that things will not turn out well for either of them. But, then there is the fact that we are also going to see Gabi and Chad go at it with one another to take over the company. She feels that it's her right considering her dead husband was in charge, too, and this is not going to end well for either of them. Meanwhile, we will also see things like Marlena telling Eric that Mickey is running a fever. Is something awful going to happen to this sweet baby?
Then there's JJ, who is following Eli. He hopes that Eli will lead him to Kristin, who he needs to find so that he can get what he is looking for. This young man is living a horrible life that is not going to end well for him if he cannot get it together soon, but we don't suspect that he will find a way to get it together. He's got so many awful things happening, and we understand that.
Stay tuned for more Days of Our Lives and be sure to check out TVOvermind daily for the latest Days of Our Lives spoilers, news, and updates.