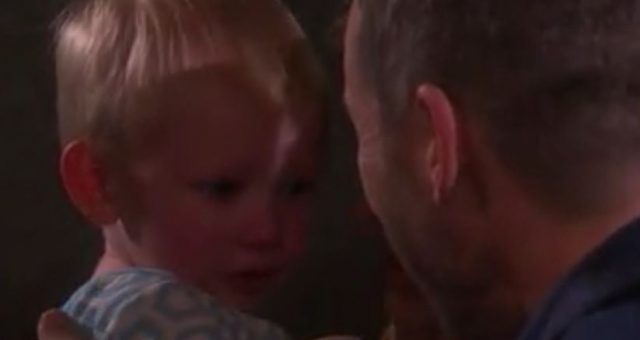 Things are not looking good for Jennifer on Days of Our Lives. It's been a serious issue for Jennifer lately, but things are going to get worse before they get better. We all know what she's been through in the past year or so, and things are not working out for her the way that she thought they might. She is finally going to succumb to the pain she's been feeling, to the stress and to the events of her life. We wish we could say she's going to handle it with grace and elegance, but it doesn't look like she's going to. She's got herself a very disgusting, cheap motel room at the moment, and she's loaded up with a nice big bottle of pills and she's got some alcohol. Will she do it? Will she overdose, or will she go ahead and overcome the odds and decide not to do it?
In other news, Deimos and Nicole have had one big heart to heart discussion, and she's told him more about her past. She told him that she did some very crazy things after doctors told her that she would not be able to carry any babies ever again despite being able to carry two almost to term. She is devastated, and her heart is broken and her life is feeling as if it's been turned upside down. However, she's still distraught and we have to wonder whether or not she will be able to stay calm and rational when she is going through this pregnancy with Chloe
Chloe is panicking. She is having nightmares, and she thinks that Deimos is going to find out the truth. What is the truth? Will she be able to keep up her charade, and will Nicole be able to handle when she finds out what's going on? She's not in a good place, and we think that this entire situation is going to turn into a massive mess, and there is nothing we can do about it to make sure that it doesn't. We hope that this works out for Nicole more than anyone.