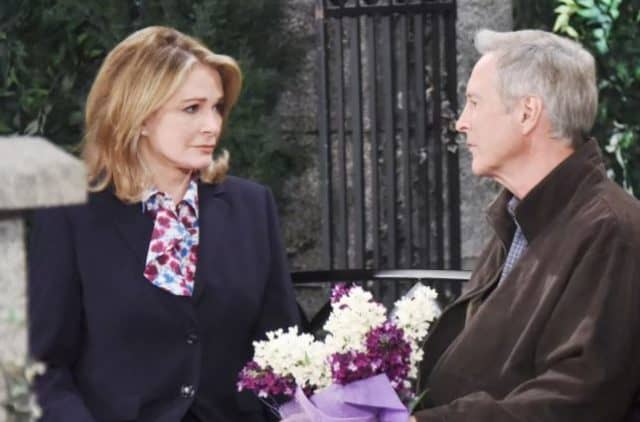 Days of Our Lives fans are not surprised to see that John is worried that his wife is not well. We know, of course, that she's been kidnapped and things aren't going so well for her, but he doesn't know. He's going to ask Eric if he has noticed anything about him that seems off, and Eric will tell him he does not. And that's going to cause some other serious issues. For one, we're going to learn that Eric is still suffering with Nicole — and we are going to learn that John is not going to sit back without figuring out what is going on with Marlena.
Hattie has been playing Marlena, but when John reports her missing she's going to need to come out. We know she's been avoiding him since she knows he will know right away that Hattie isn't Marlena. And when they are in the same place, he will know. And that means he's going to need to find his wife and figure out what is going on. Kate is going to suggest that perhaps Marlena is upset with John for always being gone even when he said he wasn't.
He did, after all, decide he was going to come home for good and then turn around and accept a job in Greece about a second later. Marlena wasn't thrilled with that, but she's also sure that there is more to this than meets the eye. Will her husband feel the same way, or will things turn into a mess for them before she's found?