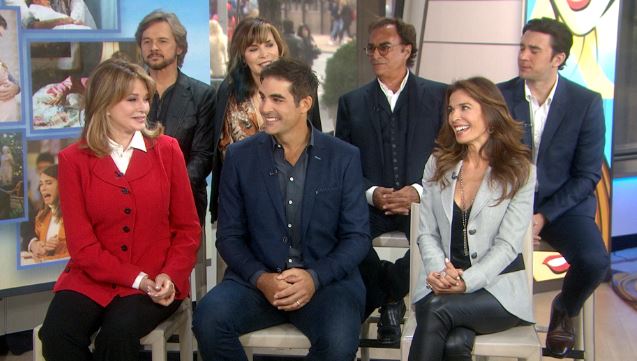 Days of Our Lives fans all have opinions. It's what makes this show one of the best on television. What we love the most might not be what you love the most, but what we dislike, you might love more than anything. And what's amazing about all of it is the fact that you have a chance to tell us how you feel and you always do just that. We love to hear it, and we have to agree with a lot of what you say. There's so much going on that we don't know about, and we think that you are always there to put it in perspective for us. But we want to point out that we think 2018 has been one of the best years in a while on the show, and we will tell you why.
New Characters
For one, we love a new character. But they don't always work, and you know that. Sometimes a new character is introduced, they don't work, they need to go and we all feel better after they leave. They are not always a win, but this year has had a few good new faces around — and most of those faces have been in the past few months alone. We want to start with Stefan. He's been a great addition, but we know that he is a man who can play any character well, and being that the actor spent so much time as a main character on another soap probably only helps the case. He's doing an amazing job causing controversy, and we love what he brings to the table.
Another great new character — and we don't know if he's here to stay or if he will really only fulfill his guest role — is Ted. Giles Marini is amazing, and he brings some much needed heat and drama to the show. Seeing him with Kate has been so much fun, and we hope he's not going anywhere anytime in the near future. We'd like to see him stick around a bit longer, but we understand that might not be something that happens.
Returning Characters
We hesitate to say that we want a whole bunch of old faces to come back, but we do love when some new old faces show up. This year has been a good one for the old coming back in a good way. For one, we saw Sami make a bold entrance earlier this year — and we hear she's not done with those, either. She was here for a hot second but managed to get herself into a situation in which she broke up a marriage, caused problems, and had the time of her life.
Will is back, and we love Will. His character is one that's always been loved, and his comeback has proven that he is still that man. He's been dead, he's been without his memory, he's been in the middle of the same love triangle he was in before he was allegedly killed a few years ago — and he managed to stop a wedding. And that's just in a few short weeks. We love having him back.
And then there is Ben. Now, we know he's been around. He managed to make his way right out the front doors of the institution he was in more than once when he had something to say, someone to stalk, and some fear to instill in Abigail, and that's been amazing. But now he is free. Despite being a serial killer and escaping more than once in the past year alone, they decided to let him go. And now he is one of our favorite characters. He has brought the heat, and he's managed to make all of the fans of the show go from hating everything about him to cheering him on to begin a young love kind of relationship with the police chief's young daughter. It has all the makings of a good love story of two young kids no one wants to see together making it work in the long run. We love it, and we love him with Ciara. We are all cheering for him, and we've almost forgotten he's not a good guy.