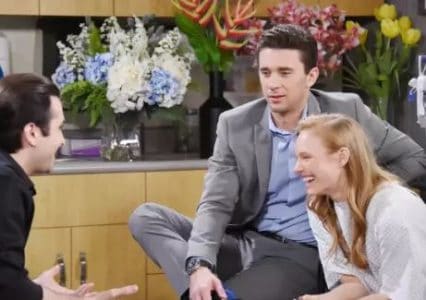 Days of Our Lives fans have heard the rumors that things have been reshot as far as Ben and Will's tragic scene together so long ago. Remember when Ben strangled him and he died? Well, it turns out that this has been reshot a few times, and it appears we are going to see some variations as to what happened to Will the day he died. It also tells us that he is definitely alive, that he is not nearly as dead as we all think he is, and that he's someone we need to watch out for in the near future.
That doesn't mean we know when he will be back, of course. All we know is that we are not yet done with him, we are not yet done with Ben, and we might be seeing two new marriages fall apart in the near future. We already know Sonny might not be able to handle this, and we also know there is a good chance that Abby and Chad might not be able to handle what's coming for them in terms of Ben.
Things have been so good for so long, and now it turns out that they're going to turn very personal for a few people, and it's scary. It's scary to realize there might be some issues people can't handle, can't figure out, and they really cannot overcome them the way they thought they might. It's about to get challenging for both couples.