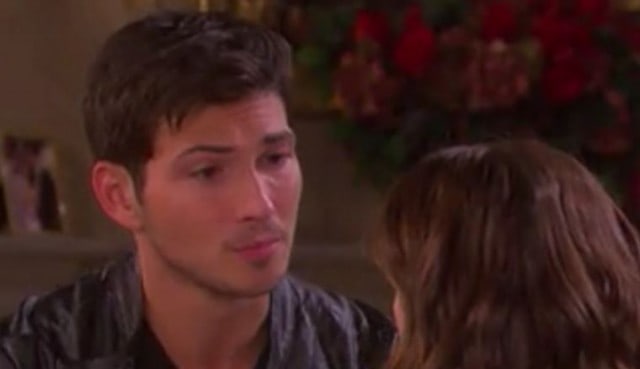 With all that's been going on in recent episodes of Days of Our Lives, the drama is juicier than ever before. Fans are just enthralled by the Deimos storyline. He was sent to prison for many years, accused of being the murderer of his brother's fiancé. He had an affair with her the night before her wedding to Victor and her body was found at the bottom of a cliff the following morning; the day she was set to wed Victor. Of course, we don't believe for a second that Deimos is the one who did it. We think that Victor was unhappy with Helena and set her up to die after he found out what was going on, and prison was his punishment to his brother.
Now we get to see that Deimos is back in action, and he's looking to take Victor down as hard as he can. Of course, Nicole is in his way. It turns out that Deimos is a bit obsessed with her considering the fact that she looks just like Helena, his dead lover. We get to see his obsession with her grow on Wednesday, but believe she is not happy with it. In fact, Deimos might actually scare her a bit and she's not too interested in the fact that he seems to think he knows more than he is letting on.
Victor is dealing with his own stuff right now, and Deimos is aware of that. Right now Maggie is in the hospital and things are not looking good for her. Not only is she in a place at the moment, she's also got Summer nosing around all the time. She's clearly unstable, and she might just be the person who shakes up everything that is happening in this little community at the very moment. She is working with Dario, who should be focused on his own family issues at the moment. She knows Deimos, who is clearly out for revenge. When Summer finally loses it, and she will, she's going to take down half the community, and we cannot wait to see who goes, who stays and what will happen when she finally opens up about her own secrets.