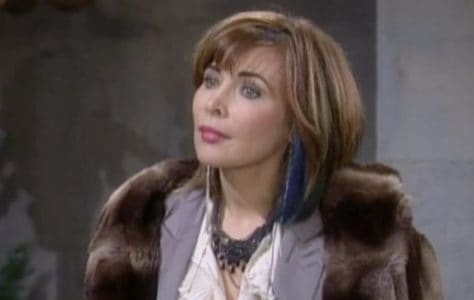 Days of Our Lives fans are excited to see where things go this week as we see that Sonny begs Kate to help him out. He needs her to let him talk to Clyde at the prison, but she's not interested in allowing that. She knows he is bad news and that nothing he has to say is worthwhile, but she does see that Sonny seems absolutely desperate to speak to this man. She wants to know what the problem is, so she goes straight to Clyde, who tells her that Ben has been telling everyone that Will is alive.
This is going to give Kate the opinion that perhaps he really is alive and things might just be on the move for everyone involved in this entire story. She might decide that she's doing the wrong thing by denying him the opportunity to speak to this man, and that it might mean doing the right thing. And that means letting him do it. If they decide they want to talk to him, they will. And they will look for all the answers.
Will he have any? Does Clyde know anything? Why does Will seem to be a person everyone else knows about except the people that really matter the most to him? Why is Clyde withholding information that everyone else feels is very appropriate, and why is no one else looking for a way to help this man as he continues to look for the man who was once his husband?