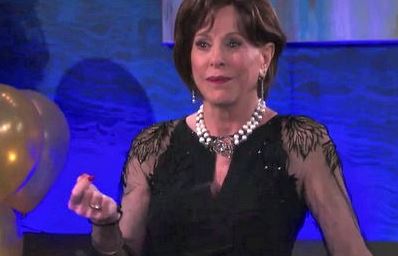 Days of Our Lives fans can expect to see things work out for no one who knows about Gabby. She's been taking over Abigail's life for some time now, and it seems that no one is safe from her. She's even got her boyfriend's mother in captivity. You see, it's been a few weeks since Vivian realized that her son's new friend has a split personality situation going on, and she is being queit about it for the time begin. She's not happy about it, but she did tell her son that she would keep quiet.
She's not going ot make that last much longer, though. She's got some issues, and she's looking to keep that little secret for herself as long as it benefits her. But since it's no longer benefitting her to keep the secret, she's going to tell anyone who will listen.
And that has her son worried. We think that the time has come for him to decide she, too, needs to be kept quiet, and that's where he is going with this He is going to make sure that this works out as long as there is a chance he can get Gabby to stick around and be his But the moment that this seems to be something he cannot control anymore is the moment that he will make some other decisions in his life. His own mother is going to become his captive, and he's not even going to care that this is not part of their plan.