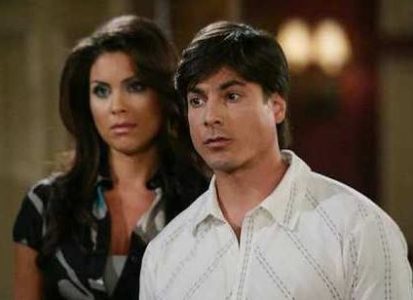 Days of Our Lives fans might not be surprised to hear the rumor that Chloe and Lucas are facing something more than just friendship. There is a chance these two could be the next thing in Salem. They've been spending a lot of time together as he's been drowning his life sorrows in a bottle. He's had a rough go of it in the past few years, and he's been handling it poorly. He's not making wise decisions, and he's been too drunk to really face his problems. This means he's got to handle things on a different level, and that might not be healthy enough.
So what happens when he makes the decision to stop drinking as his friend works so hard to help him cope? Can she make him stop what he's doing to himself and get him the help he needs? We think Chloe has the power, and we also think these two are going to see one another in a much different light in the near future. There is a chance they could fall for one another, and we would not be surprised.
But the truth is that these two have some serious issues they need to work through. They've both had some bad decisions in the recent past, and they're both getting over things they never thought they'd experience in life. Could they end up bonding more as a result of all this, or will this be some sort of rebound for each of them?