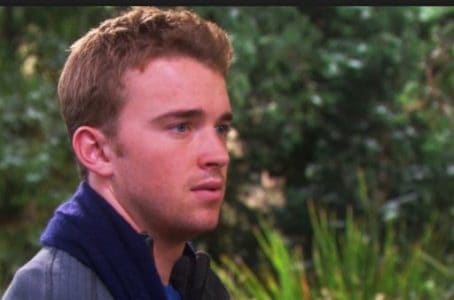 Days of Our Lives fans are shocked to hear that there is a chance that Will might be alive and being mistreated by a doctor that is supposed to help people. There are more than a few people concerned about what is going on ever since Ben broke into the wedding and began sharing information that he might be alive and working as an experiment for Dr. Rolf against his will, and that's not something everyone believed at first.
Of course, there are more than a few people who do assume that this might be the case. There are a few people who are concerned that he might, in fact, be alive. And two of those people are Paul and Sonny. They worry that he might be alive and that things might be a problem in the near future if they can't find a way to get their lives back in order. There is a chance they can work on what they believe to be the truth, but there is also a chance they can't find anything out.
And then there is Lucas. So far he's unaware of any of this, and it's not good news for him to find out. He might get the hope that his son is alive and begin to look for him, and what if it's not true. No one wants to be the one to tell Lucas what happened, but someone has to do it. Right? We think they do, and they need to do it soon.
Tell us what's wrong with this post? How could we improve it? :)
Let us improve this post!