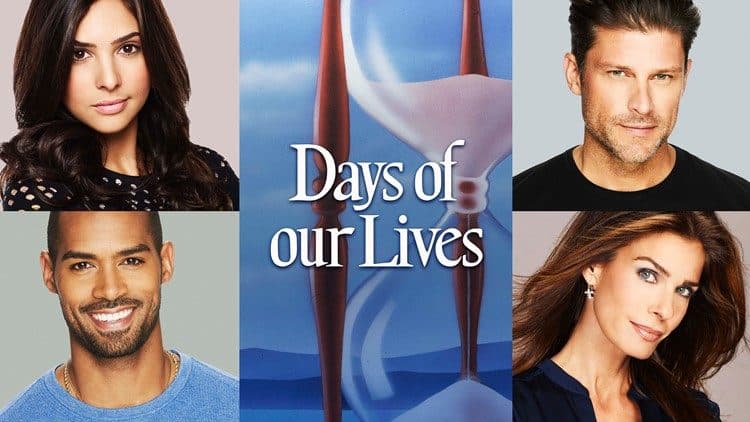 Days of Our Lives is one of the oldest and most prolific daytime television shows on the television. It's a controversial soap that everyone loves to watch, everyone loves to take part in, and many people cannot get through the day without. It's one of those things that makes you happy when you watch it, and it's one of those things that makes you want more. But, what kind of fan are you? Do you know all there is to know? We can't decide if you're a good fan or a mediocre one without much hassle, but we can tell you that you may need to brush up on your soap knowledge and try to remember how some of these things went down.
Patch and Kayla's Story
You know them. You love them. Nothing makes you happier than their entire story, but do you really know their story, or do you only think you know their story? We cannot decide for you, but we can tell you that there is a story that works in your favor. This story is the one that makes you happy, makes you feel good, and makes you wonder. It was 1985, and Steve was new to town. He had some things to deal with, and he was happy to do that on his own. It involved seeking some revenge on Bo, who was once his very best friend in the world. But, thanks to the fact that their fight led Bo to cause Patch to lose an eye, he was not a happy friend. It all turned around, though, when he was out and saw a fight happening in the streets. A young woman was there, she was in trouble, and he was there to rescue her. And that, friends, is how their love story began.
The SIDs Baby
For a very long time, soaps didn't really touch on anything super controversial. It's frowned upon, though the day and age has changed significantly. There was a time in the 70s when Marlena was new in town. She was a young woman married to a man by the name of Don. They had a baby prematurely. Their daughter was less than 3 pounds when she was born, and she did not live longer than three months. Her life was taken from her due to SIDS, which we know as Sudden Infant Death Syndrome. It's not widely understood, even in those days. It was the first time the show every touched on this subject. In fact, it was the first time any show ever touched on that subject.
The Big Family Feud
Do you know why the DiMeras and the Bradys hate one another so much? We know that many of them do no get along, though that is changing over time. But most of us cannot remember why. That might be before our time, and that makes it easy for us to forget. However, true fans know that this all happened when Stefano arrived in town and he had a problem with the family. We did not find out for many years, however, that his problem clearly stemmed from the fact that Santo DiMera and Colleen Brady had an illicit affair that led to the birth of a child. He was enraged — years later when he found out — and decided to take out his anger on the entire family for the hurt that occurred to his own mother and the rest of his family.
Julie is Not Hope's Mom
Did you know that? She's married to Hope's father, but she's her stepsister. Julie was the daughter of Doug's wife, Addie, who died in the early 70s. She is significantly older, but she decided to fall for and marry her own stepfather less than two years after her mother — his wife — died. It was one of those things that everyone found abhorrent when it happened, but we cannot imagine the show without Doug and Julie and their sweet, sweet love story. So, Julie is actually Hope's stepsister and her stepmother all at the same time. We do have to wonder how that turned out to be something fans loved so much when it would horrify us now.