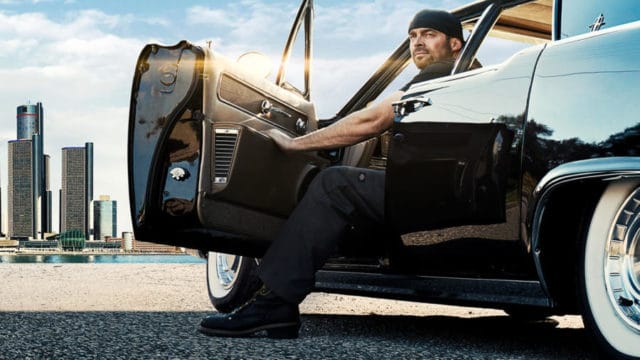 The History Channel has virtually cornered the market on car shows. Along with The Discovery Channel these two networks have titles such as The Diesel Brothers, Fast n' Loud, Counting Cars, and plenty of others. But there's one new show in its first season that people aren't necessarily aware of yet. It airs right after Counting Cars at 10pm EST on Saturdays. That show is called Detroit Steel. It follows the life and career of Adam Genei who is in charge of the company Mobsteel. Here's a full description of the show from History:
The Motor City, once the Mecca of American auto manufacturing, is making a comeback and classic car builder Adam Genei's leading the charge. Born and bred in Detroit, Adam and his team at Mobsteel turn worn out, rundown rides into full throttle, high-end masterpieces. From '50s and '60s classic restorations to monster-sized, vintage trucks and decked out, '70s lowriding dream machines, each episode of Detroit Steel is a bigger challenge than the last. Luckily, Adam knows all the best places to find long forgotten pieces and parts, giving each and every car build a unique piece of Detroit car history. Restoring these forgotten treasures—and the city they love—will take hard work, long hours and few sick burnouts, but Mobsteel won't stop until the job's done.
It's yet another custom build and add on car show but that it takes place in Detroit gives it some authenticity. Plus when you get down to it, many of these shows, while are certainly about the cars, are about the personalities and life of their stars. It's why the show American Chopper became famous and paved the way for the new crop of vehicle Reality shows. Adam's got the personality to carry this show and I think you should give it a shot. Here's the show's official trailer.
Save