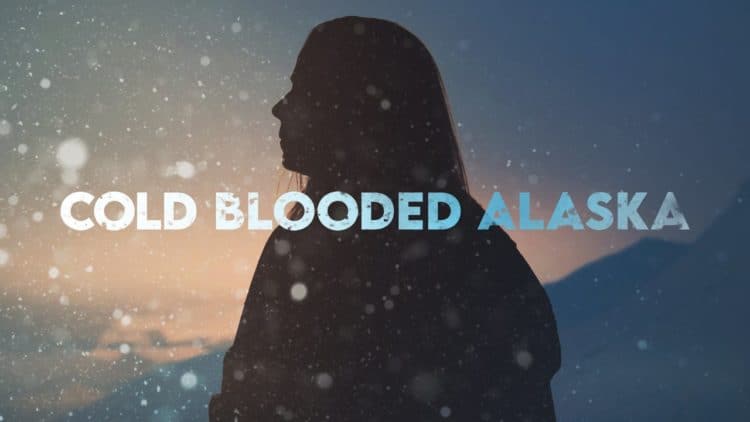 When most people think of violent crime, the inner city is one of the first places that comes to mind. In reality, though, crime can happen anywhere and oftentimes it happens when people least expect it. The Discovery + series Cold Blooded Alaska brings true crime to a place that not many people think of as deadly. While Alaska may be beautiful and serene, there is another side that people don't often get to see. While the crimes featured in this show may not be known all over the world, they shook up the state and have served as a reminder that Alaska can be just as deadly as it is cold. Keep reading to learn 10 things you didn't know about Cold Blooded Alaska.
1. Viewers Will Probably Learn About New Cases
If you're a true crime fan, you have probably noticed that there are several cases that seem to get most of the attention. One of the coolest things about Cold Blooded Alaska is the fact that you will likely be introduced to cases that you haven't heard of before. Not only is this great for viewers, but it also means that the cases will get renewed attention.
2. Season 1 Has A Good Amount of Episodes
Most people who like to binge-watch shows enjoy knowing how many episodes there are. The good news is that Cold Blooded Alaska has 10 episodes. While this certainly isn't the longest season out there, it's certainly better than shows that only have six episodes per season.
3. The Crimes Featured In The Show Are Brutal
Cold Blooded Alaska specifically focuses on some of the most brutal crimes the state has ever seen. From murders to disappearances, viewers will be taken on a wild ride. You might want to keep that in mind as you watch the show because it certainly isn't for the faint of heart.
4. The Show Doesn't Have Any Social Media Presence
Those who like following their favorite shows on social media are going to be pretty disappointed. Unfortunately, Cold Blooded Alaska doesn't have any official social media profiles. It also doesn't look like the hashtag is getting much attention on social media. If the show sticks around for a while, there's a chance that it could end up getting a stronger social media presence, but only time will tell.
5.  The Show Will Feature Interviews From Law Enforcement
There are some crime stories that only focus on reenactments or re-tellings by people who have no real connection to the crime. However, that's not the case with Cold Blooded Alaska. The series includes interviews with members of law enforcement who actually worked on the cases.
6. Fans Are Loving The Show
Despite the fact that Cold Blooded Alaska hasn't gotten a lot of attention, the show seems to be building a solid fan base. In a review, a fan named Elise Miller wrote, "not a cheesy true crime show at all. high production values, great interviews, interesting and heartbreaking crimes. when you think you've run out of good true crime shows, give this one a try."
7. Viewers Will Learn Why Alaska Is Such Attracts So Many Criminals
As mentioned earlier, Alaska isn't the first place that comes to mind when people think of crime. In reality, however, the state actually appeals to lots of criminals because of its harsh weather conditions and the fact that there are so many remote areas. For cold-blooded killers, there are lots of opportunities to hide bodies and evidence.
8. Many Of The Cases Featured On The Show Have Been Solved
Some of the cases featured on Cold Blooded Alaska are still unsolved, but there are also some that police have already gotten to the bottom of. For people who don't like the unfinished nature of cold cases, they will still be able to enjoy some episodes without having that unfinished feeling.
9. There Is No Word On Season 2
At the moment, Cold Blooded Alaska hasn't been picked up for a second season. On the bright side, though, the show also hasn't been canceled which means there's still hope. Fans of the show are just going to have to sit tight and hope that the series gets another shot.
10. This Isn't The First Show That Focuses On Crimes In Alaska
Cold Blooded Killers isn't the first time Alaska has been the setting for a true crime series. There is also a show on Investigation Discovery called Alaska: Ice Cold Killers. Both shows do a great job of highlighting some of Alaska's most notorious crimes and killers.