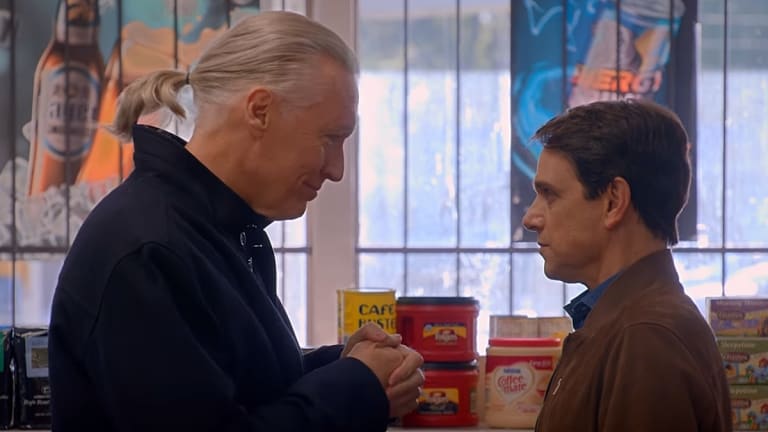 Season 4 of Cobra Kai appears to be the culmination of everything that's been coming at this point, a plateau that might already be pointing to the next hill to climb since it's been made clear that this season, and possibly season 5, won't be where things end. This kind of indicates that Cobra Kai might not lose the tournament, or might have something up their sleeves that will allow them to stick around. After all, if they change their name, couldn't they stick around anyway? This is one of many questions that need to be asked when it comes to the next season, especially since it almost sounds like Daniel and Johnny still aren't seeing eye to eye on everything given that they both still have their hangups about each other. Worse yet, the arrival of Terry Silver at John Kreese's request is another reason why there's a concern since despite being older, it would appear that Terry is still just as fierce and still as cocky, meaning he's every bit as dangerous as he was back in the day. If that wasn't bad enough, things only get worse.
Robbie, Johnny's son, is firmly set against his father and Daniel now, and yet it sounds as though he might not be one hundred percent committed to Cobra Kai either as within the trailer it can be heard that he's of the mind that everyone thinks that their fighting style is the best, but he's only concerned with the one that works. This is a different mindset than we've seen in past seasons, and it's one that might actually have a chance to rise above the rest, especially since those that are fully invested in the coming fight still have their own issues to work out. If Robbie somehow manages to step beyond all of it and use the skills he's learned from Daniel and Cobra Kai it could be that he'll be the breakout hero and that he might be looking at a redemption arc at some point.
That might be fanciful thinking, but it's still something to keep an eye on since it would make a lot of sense given how his journey has gone thus far. We've already seen Miguel go through his own round of hardship, and we've seen Sam battle her own personal demons as well. Now it would appear that Robbie might actually be the individual that will take on the focus, or at least a good part of it, as the story continues. But there's still a lot to work through since thanks to his training under Daniel he's in possession of several techniques that he's apparently willing to show to those that are dedicated to Cobra Kai. It will be interesting to see what Kreese and Silver have to say about this since neither man puts much stock in defense as they're out to strike first and strike hard, whereas Robbie has learned the value of a good defense. I might be focusing on Robbie a little too much, but it would appear that the rest of the cast are going to be kept busy doing their own thing, and it could be that the young man will be figuring things out as he goes, utilizing what he knows along with the mental toughness he's gained to come up with his own path.
As for the rest, there's no doubt of the animosity, and possible fear, that Daniel displays when he sees Terry Silver once again. One has to remember that Silver manipulated him, terrorized him, and then laughed when Mike Barnes was brutalizing Daniel since this had been the plan from the start. It would still be great to see Mike Barnes return, even if it was just for a cameo, but we'll have to wait just a little longer to see what will happen in this case. There are only three weeks left until the season arrives on Netflix, and you can bet that a lot of us will be binge-watching the hell out of season 4 after all the buildup that's been going on over the past three seasons. As much as Johnny and Daniel have grown as individuals, there's still the very real possibility that they'll go their own ways once again, but hopefully not before the tournament.
My money is still on Robbie to find some sort of redemption, but others are stating that Sam needs to win the tournament, and it could be that this is valid enough to give some serious thought to. It does feel as though each character is going to experience an arc that will see them sink deeper into despair, or will allow them to see that no matter their reasons for being the way they are, Kreese and Silver are not the people that need to be revered. If anything, there's a hope that both men will be redeemed, or finally revealed as the manipulative villains they are.
Tell us what's wrong with this post? How could we improve it? :)
Let us improve this post!