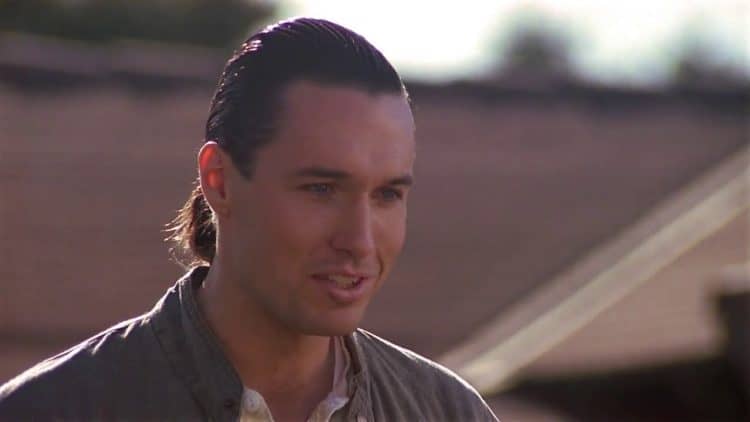 Ever since the end of season 3 of Cobra Kai fans have been buzzing about a few things, but one of the more interesting points of development is that which will see Terry Silver return to the overall story. There wasn't much doubt who John Kreese was speaking to on the phone at the end of the season, nor was there any reason to doubt after the flashbacks that were shown of how Krees came to be the man he is today. Silver was forever indebted to Kreese for saving his life while they were in Vietnam, and it's already been that he'll go to great lengths to help his buddy out. But after all this time it does have to be guessed as to whether Terry is still going to have his vast wealth to fall back on, and if he's still going to be willing to go as far for Kreese as he did before. If the answer to either of those is yes then it's evident that Kreese will have one dangerous ally. The only upside is that against Daniel AND Johnny, it's likely that even Terry Silver might find it difficult to turn the tables in Cobra Kai's favor.
Here are just a few predictions we're making for Terry Silver.
5. He'll be revealed as Tory's father.
Even if this appears to be unlikely in some cases it's still a theory that people want to talk about. If it's disproved then so be it, but at least bringing it up will appease a lot of fans. Quite a few people have made a connection between Tory and Terry and it's not too hard to understand why since it's been made clear that Tory and her mother had to get away from her father. There are a lot of other explanations as to who her father could be and why, but the idea that Terry helped to bring Tory into the world is a theory that a lot of fans want to see come to fruition simply because it would bring this series to another level.
4. He won't be an active combatant.
This might not be what fans want to hear and it might not be realistic, but the fact is that Martin Kove did have a couple of action scenes in the last couple of seasons, and there's nothing to say that Silver won't. But it could be that the character's fighting days are over. It's a hope that this isn't the case since it feels as though this might make him a less effective villain, but at the same time, one has to wonder how long a person is going to fight until they realize that they can't move the same any longer. It is hopeful that we'll get to see Terry fight, but it also feels as though he would give Johnny and Daniel a seriously tough time.
3. There will be a chance for a redemption arc.
Out of all the theories, this one sounds the most unlikely since Terry Silver came in as a villain and it's likely that many people want to see him remain the villain since he plays it off so well. But it did feel as though there might have been a redemption arc in Kreese's future had he taken it. But of course, Kreese was a firm believer in not being seen as weak and punishing weakness whenever it was seen. But maybe there's something about Terry that's a little different. He does have that natural charm that might make him easier to like, but his redemption is something that's bound to be a bit tricky, if it's possible.
2. He'll bring Mike Barnes back.
This would be interesting to see, but it's not certain how anything or anyone would be affected. There wasn't really a huge concern about Mike Barnes other than the fact that he was a bully, even worse than Johnny to be certain. But then again it could be that Mike might have had a hard life too, though there's not a lot of ways to tell since the third movie didn't really build up as much as the first one did. And the first movie had a huge advantage since it was, after all, the first movie.
1. He'll be even more vicious.
This sounds far more accurate and could be what happens. Terry wasn't exactly a brute back in the day, but he's the kind of guy that would win a person's confidence and then cut them off at the knees when they weren't ready. Then he would go to work on a person since he doesn't appear to know the meaning of fair play. But then again, he did get beat by Mr. Miyagi, so it's fair to say that he might have a special hatred for Daniel.
It's safe to state that we're all ready for the next season of Cobra Kai.
Tell us what's wrong with this post? How could we improve it? :)
Let us improve this post!