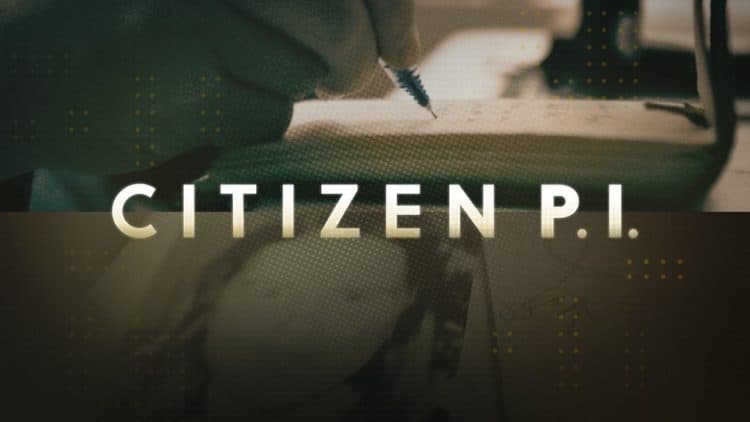 Over the last decade, the true crime genre has grown tremendously. From TV shows to podcasts, crime stories are now more accessible than ever before and this has resulted in an entire generation of "armchair detectives". For lots of true crime lovers, their interest in the subject goes far beyond just wanting to learn about murders and disappearances. Many fans actually enjoy being able to conduct their own investigations, and Discovery's new series gives those people a chance to shine. The series, Citizen P.I. follows civilians who have gotten so invested in true crime cases that they've taken matters into their own hands. Keep reading to learn 10 things you didn't know about Citizen P.I.
1. The Series Is Available On Investigation Discovery
When Citizen P.I. was originally announced, it was advertised as a Discovery+ series that could only be streamed through the app. However, the series is now available on Investigation Discovery but it appears that episodes are being released on a weekly basis instead of all at once.
2. The Series Will Cover A Variety Of Cases
One of the things that make Citizen P.I. so interesting is the fact that it covers a wide variety of cases from all over the United States. Not only does this keep things interesting for viewers, but it also allows multiple cases to get additional exposure. Even though true crime has become a source of entertainment, it's important to remember that these are real cases that impact real people.
3. Viewers Will Be Able To Sharpen Their Own Detective Skills
If you already consider yourself to be somewhat of an armchair detective, you'll really be one after you check out Citizen P.I. The series will take viewers on a ride that will give them insight into what other armchair investigators have done in order to help make progress on the cases they're interested in.
4. The People Featured On The Show Are Following Cases That Interest Them
Citizen P.I. doesn't assign anyone cases to look into. Instead, the people on the show will be discussing cases they were already investigating before the show came along. Since people are already invested in the cases they're discussing, they will be able to provide lots of unique insight.
5. The Series Was Announced in the Summer of 2021
Citizen P.I. was originally announced in a press release sent out in early July of 2021. The premiere date was said to be later that month, but it's unclear whether or not the show actually came out that month. The first episode did not air on Investigation Discovery until November 2021.
6. You Can't Follow The Show On Social Media
Following shows on social media can be a great way to get access to additional content. Unfortunately, though, fans of Citizen P.I. won't have that opportunity. The series doesn't have any official social media profiles. You'll have to follow Discovery's accounts in order to get information about the series.
7. The Show Is Produced By Lion TV
Although Citizen P.I. is being distributed by Discovery, the series was produced by a company called Lion TV. Although you may not know the company by name, chances are that you've seen some of its work. Lion TV has worked with several networks over the years and produced shows like Cash Cab and Six Degrees of Murder.
8. There Have Not Been Any Renewal Announcements
There's nothing worse than getting invested in a show only to have it be canceled. Sadly, the future is still up in the air for Citizen P.I. at the moment, the show has not yet been renewed for a second season. On the bright side, though, the show also hasn't been canceled so that's always a good sign.
9. The Series Features Real-Life Footage And Recordings
What would true crime be without firsthand sources? If you're interested in watching Citizen P.I, you will be happy to know that the series includes actual footage pertaining to the case as well as audio recordings and insight from a variety of people who have been involved with the cases.
10. Some Of The People On The Show Have A Personal Connection to The Crime
Not all of the people featured on Citizen P.I. are just true crime fans. Some of them have personal interests in the case because shared a connection to the victim. For example, Jeanie Phelps of Lousiana is investigating the murder of her sister whose remains weren't discovered for decades after her murder. Jeanie and her best friend are determined to find the person responsible for the crime.
Tell us what's wrong with this post? How could we improve it? :)
Let us improve this post!