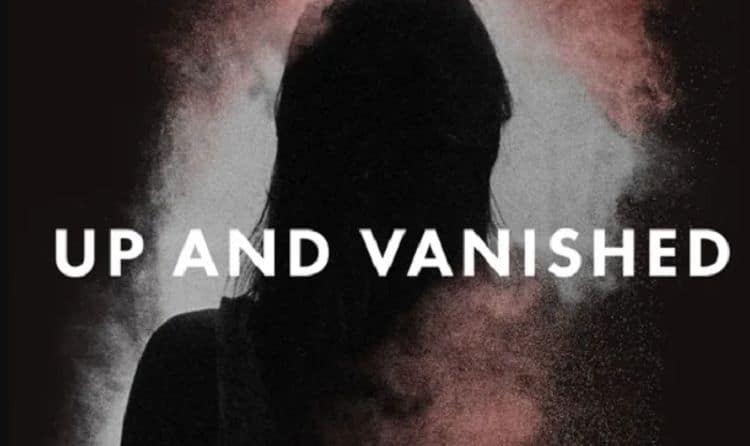 The true crime genre has become incredibly popular over the last several years, but it has caught up in the podcasting world. From cases about legendary serial killers to unsolved local cases, true crime podcasts have changed the game when it comes to shedding light on cases both new and old. However, now that true crime podcasts have really started to blow up, there are dozens to choose from and it can be difficult to know which ones you should prioritize listening to. We've decided to put a list together with what we think are the best true crime podcasts out there. No matter what kinds of cases you like to learn about and/or research, this list will have something for you. Keep reading to see our list of the 15 best true crime podcasts of all time.
15. Casefile
If you're a true crime fan, Casefile is definitely a podcast you'll want to check out. The podcast covers a new episode each week and it focuses on both solved and unsolved cases. Casefile's episodes are extremely detailed and it's clear that lots of time in research go into making each episode. It's important to note, however, that Casefile is an Australian podcast so American listeners probably won't be familiar with many of the cases.
14. Crime Junkie
Crime Junkie is one of the most popular true crime podcasts out there, so many people may be surprised that it isn't closer to the number one spot. Don't get me wrong, Crime Junkie is a pretty good podcast. It's also a great option for people who are trying to ease their way into the genre. However, in some ways, the quality of the podcast has gone down as it's gotten more popular. Some of the episodes seem to be a little surface level and they often cover cases that have been covered in more detail on other podcasts. On top of that, the hosts were accused of plagiarism in 2019, and the way they addressed it was kind of fishy. Although they removed the episodes in question, they didn't apologize or take accountability for using other people's work without credit.
13. True Crime All The Time Unsolved
If you're a fan of unsolved stories then you'll probably really enjoy True Crime All The Time Unsolved. This podcast is an offshoot of True Crime All The Time, but I personally think the unsolved version takes the cake. The show is hosted by Mike Ferguson and Mike Ferguson. Not only do they cover some interesting cases, but their dynamic also makes the podcast enjoyable
12. Criminology
With new episodes dropping every Saturday, Criminology is another podcast that is known for being thorough. Hosted by well-known podcasters Mike Morford and Mike Ferguson, Criminology mostly focuses on cases that are somewhat well known. However, there will definitely be a few that you may not have heard of before. The podcast also does a great job of keeping up with current events. If there's a big true crime story going on in the present, they will likely go an episode about it.
11. Morbid
Many of the most popular true crime podcasts are hosted by men, but not Morbid. This podcast is led by two women, Ashley and Alaina. In addition to covering true crime cases, Morbid also does episodes on supernatural happenings. Although Morbid covers lots of serious topics, the podcast has more of a lighthearted feel than some of the other ones on the list. This isn't something that all listeners will enjoy, but some people really appreciate it.
10. Dr. Death
If traditional crime stories aren't your thing, you may enjoy Dr. Death. Each season, Dr. Death covers a different story about a doctor whose wilful negligence has resulted in serious injury and/or death of patients. Each season provides an eye-opening look into the dark side of the medical world. In some ways, this podcast is more frightening than some of the others. The first season has already been turned into a TV series starring Joshua Jackson and it seems likely that the second and third seasons will also make their way to TV.
9. Finding Cleo
Finding Cleo is the kind of podcast you won't be able to stop listening to after you press play. Hosted by Connie Walker, Finding Cleo digs into the mystery of an indigenous child named Cleo who essentially disappeared in the 1970s after she was taken by child welfare workers due to issues in her home. For years, her siblings wondered what happened to her. They believed that she was picked up while hitchhiking and subsequently raped and murdered. Connie puts her investigative skills to the test in hopes of tracking down Cleo and giving her family the answers they've been longing for.
8. Sistas Who Kill
Stories about missing and murdered Black people are largely absent from the media, and podcasts are no exception. Sistas Who Kill aims to help change that by highlighting stories about Black women who have killed someone. This podcast is still relatively new, but it's off to a great start. The cases they've covered are interesting the hosts' personalities (what's up Taz and MaRah?!) make the podcast fun to listen to. On top of that, they do an entertaining segment at the end of each episode where they discuss things they would've done differently had they committed the crime in question.
7. CounterClock
Each season, CounterClock focuses on a different. Since an entire season is dedicated to one case, the show is able to get really in-depth during each episode. The first two seasons covered unsolved cases while the third covered the solved, yet controversial, murder of the Pelley family. Unlike lots of the other podcasts on this list, CounterClock involves more than just reviewing old newspapers and other sources. The host, Delia D'ambra, also conducts new interviews. The only downside is that the episodes of the podcast tend to be on the shorter side.
6. Atlanta Monster
Hosted by director and filmmaker Payne Lindsey, Atlanta Monster takes a deep dive into the Atlanta Child Murders. These murders, which took place between 1979 and 1981, resulted in the deaths of 30 young Black people in the Atlanta area. A man named Wayne Williams was eventually arrested on suspicion of being the murderer. Despite being suspected of all of the crimes, he was only tried and convicted for two. Even though the case is considered closed, many people believe that Wayne is really innocent. There are also people who believe that even if he was involved, he wasn't the only person. The Atlanta Monster podcast combines archival sources with new interviews to take a fresh look at the case.
5. True Crime Garage
True Crime Garage is similar to True Crime All The Time Unsolved in terms of format, but this podcast has covered quite a few cases that you won't hear on any other podcast. One of the cons of True Crime Garage is that they so quite a few episodes that are broken into two, sometimes three, parts. When this happens, you'll have to wait a week to hear the rest of the case. For some listeners, this can be a little offputting. In all fairness, though, it's usually worth the wait.
4. The Trail Went Cold
The Trail Went Cold is the kind of true-crime podcast that focuses on a new case each week. As you can probably tell by the name, the podcast focuses on unsolved cases. Since its debut, the podcast has featured more than 200 cases and the host, Robin Warder, encourages listeners to reach out to the property authorities if they have any new information.
One of the things that make the podcast so great is the fact that Warder does lots of research on each case he presents. Even if you've heard some of these cases on other podcasts, there's a chance that you'll learn something new through The Trail Went Cold.
3. Someone Knows Something
Someone Knows Something is a Canadian podcast hosted by David Ridgen. The podcast follows a new unsolved case each season and takes on the angle that someone out there knows something that can solve the case. The way David tells the stories makes it clear that he is really trying to help get these cases solved. Unfortunately, however, it doesn't appear that this podcast will be releasing any new episodes. Ridgen has recently launched another true crime podcast called The Next Call with David Riden.
2. Up And Vanished
Up And Vanished is another podcast hosted by Payne Lindsey, so you should already know that it's on point. As the title suggests, the podcast focuses on cases involving people who essentially vanished into thin air. Payne takes on a different case each season and he conducts interviews with local law enforcement as well as people who knew the missing person. Not only is he trying to tell the story of the case, but he also hopes to uncover new information that can lead to a suspect being arrested.
1. Serial
Released in 2014, Serial is the granddaddy of all true crime podcasts. It is often credited with sparking a wave of other true crime podcasts. Hosted by Sarah Koenig, the first season covered the murder of a Maryland high school student named Hae Min Lee. Her ex-boyfriend and classmate, Adnan Syed was tried and convicted for the crime, but he has always maintained his innocence. On top of that, many people believe that he isn't responsible. Throughout the season, Sarah looks into the case and presents evidence on both sides which allows viewers to draw their own conclusion. The podcast resulted in the case garnering new attention and many hoped that it would lead to a retrial.
Tell us what's wrong with this post? How could we improve it? :)
Let us improve this post!