Cicely Tyson was a highly acclaimed American actress, who was the mother of Joan Tyson. Cicely Tyson was known and widely recognized for her portrayal of strong African-American women. She received various awards during her career which spanned over 70 years, including three Emmy Awards, a Screen Actors Guild Award, a Tony Award, an Honorary Academy Award, and a Peabody Award. She has also been described as an inspiration for several actresses including Viola Davis.
Tyson married Kenneth Franklin on 27 December 1942, when she was 18. Two months later in February 1943, they had a daughter. Kenneth Franklin abandoned her on 18 June 1944 and in 1956, the couple officially got divorced.
Joan Tyson's Early Life & Career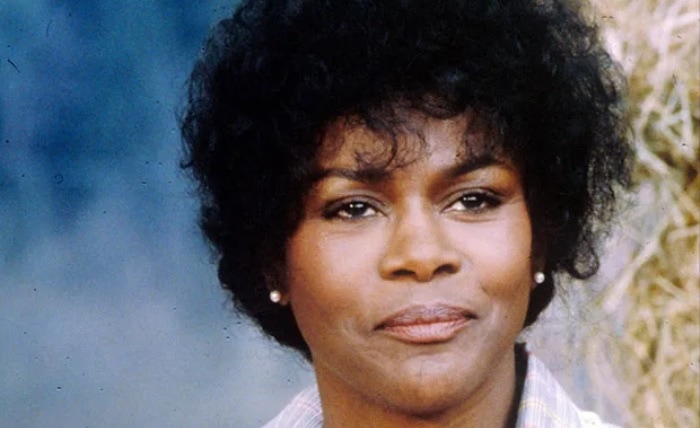 Joan Tyson was born to Cicely Tyson and Kenneth Franklin in February 1943. For a very long time, it was assumed that Cicely Tyson had no children. She was even listed in a BET piece titled "No Baby Boom: Celebs Without Children".
When Kenneth Franklin abandoned her, Cicely Tyson packed up her daughter and left to start a new life. In the early years of Joan Tyson's life, her mother was working to kickstart a career in Hollywood, as well as working multiple jobs to provide for both of them. As a result of this, they did not have a strong personal relationship.
Early in her life, Joan Tyson and her mother were living in New York City. However, her mother made the painful decision to send her to a boarding school very far away. Her mother did this so she could focus on achieving her dreams of a career in Hollywood. Outside of this information about her early life, very little is known about her. Cicely Tyson kept the existence of a daughter secret for a very long time. It was not until the release of her bestselling memoir Just As I Am that she revealed she had a daughter.
Joan Tyson's Relationship With Cicely Tyson
As mentioned earlier, Joan Tyson did not have a strong personal relationship with her mother. Throughout her career, Cicely Tyson never spoke about her. People are only now curious to know more about her as a result of the stunning reveal in the book documenting her mother's life.
Cicely Tyson has stated that she does not regret choosing her career path and sending Joan Tyson to attend a school very far away from her. However, she admitted to regretting not developing a relationship with her daughter. Before her death in January 2021, Cicely Tyson admitted that she was, at the time, working on their relationship.
Cicely Tyson's Views On Motherhood
Cicely Tyson did not frequently discuss her personal views on motherhood. However, she has spoken about her relationship with her own mother in the past. She has also spoken about her relationship with her daughter, Joan Tyson.
Speaking about her own mother, Cicely Tyson mentioned that her mother did not like the idea of her going into the entertainment business. Her mother had told her that if she was going to go into show business, she would have to leave her house. She did that and after she moved out her mother did not speak to her for years as she was concerned she was going to live a life of sin. She has also mentioned that her weekly fights with her mother proved to be a key part of her struggle for womanhood. Speaking on her own daughter, Cicely Tyson has said that she mourns that her daughter had to endure her absence during her formative years. She has since highlighted the need for her daughter to share her own story one day.
Joan Tyson's Life Away From The Spotlight
As she spent over 70 years out of the public eye, Joan Tyson has lived most of her life without the burden of being the daughter of a superstar. Despite having two ex-husbands, it was believed, until 2021, that Cicely Tyson did not have any children. Towards the end of her life, she deemed it fit to finally correct this wrong assumption. However, she has always respected Joan Tyson's wish to live her life away from the spotlight. Her memoir Just As I Am paid tribute to her daughter, who she described as "precious".
Tell us what's wrong with this post? How could we improve it? :)
Let us improve this post!