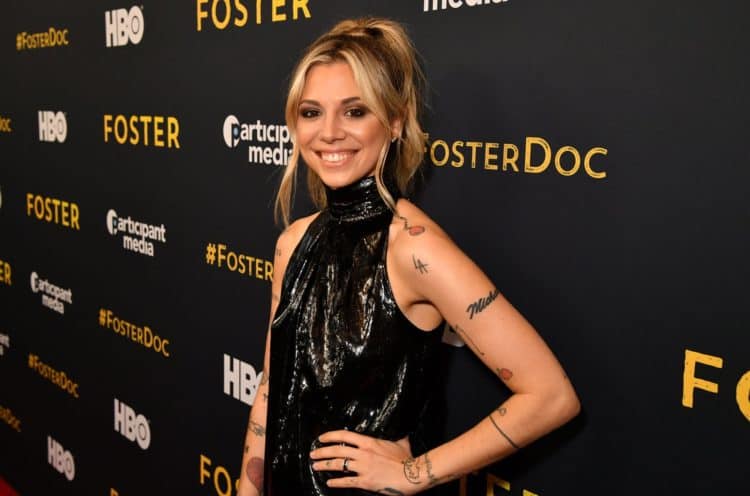 Christina Perri is one of the most talented women around, and we've all had plenty of opportunities to see her showcase her many talents. Unfortunately, she's dealing with tragedy in her life after losing her pregnancy at the end of 2020. It's been a heartbreaking year for the singer, and her life has taken a much different turn than she imagined earlier in her life. However, she's coming out stronger on the other side. Lessons learned, healing underway, and a new place in her heart she never knew she had. She's someone many people want to know more about.
1. She's in Her 30s
She is lovely, and she certainly doesn't look her own age. She was born on August 19, 1986. This makes her 34 as of publication. She'll celebrate her 35th birthday in 2021, which is a big birthday. Once you hit 21, all the big birthdays end in a 5 or a 0, if we are being honest.
2. She's From Pennsylvania
Born and raised, she's from a town called Bensalem, which is in Pennsylvania. She grew up there with her family, and she attended school there. She graduated high school from the Archbishop Ryan High School. Her parents are Mary and Dante Perri.
3. She's The Baby of the Family
She is the baby of the family, and many babies of the family will agree that there is not better place to be in the lineup. She was born last, but she only has an older brother. This makes her not only the youngest sibling, but also the only girl in the house. Her brother is Nick Perri, who was a guitar player.
4. She's A Guitar Player
She's also a guitar player, though most people are aware of this through her own music. What most don't realize is that she's a self-taught guitar player. That's no easy feat, but she managed to spend time when she was a teen teaching herself to play. That's impressive.
5. She Tried College
College did not work out for her, but it doesn't work out for everyone. She tried it. She gave the university a solid year before she made the decision to leave and to focus on her music. She was a communications major, but she ultimately realized that her heart and her passion simply do not lie in that kind of thing.
6. She Was Into Musical Theater
Growing up, she was into musical theater. Of course, she's an artist. She performed her work in the musical theater as a child, both acting and singing when she landed roles. It seems she's known since she was a young child that music was always part of her future.
7. She is Married
She's a married woman, and very happily so. She and her husband, Paul Costabile, got engaged in 2017. It was a big year for them as they got engaged in June, announced they were expecting their first child in August, and got married in December. We'd say that 2017 was a huge year for them.
8. She's a Mom
She and her husband made the announcement only a few months after their engagement announcement that they were expecting a baby. Their daughter, Carmella, was born at the beginning of 2018. Her date of birth is January 17, which means their little girl just celebrated her third birthday.
9. She's Went Through the Worst Situation
It's not a secret that 2020 was a challenging year for some people. For Christina Perri, it wasn't all challenging. She and her husband made it public back in July 2020 that they were going to have a second baby, and they were over the moon about it. It was a good year for them. Unfortunately, their daughter – who was due in January of 2021 – was stillborn on November 24, 2020. This tragedy occurred just a few days before Thanksgiving and the holiday season, and it was crushing to all of them.
10. She's Strong
She's a strong woman. She has to be. She has a little girl who is depending on her to be there for her. She is working on healing after the crushing birth of a stillborn baby girl, and she has to do it her way. For her as a mother, watching her little girl grieve the loss of the little sister she was so excited to have might be the most difficult part of the grieving process. It's one thing to feel your own hurt and your own grief, but it is quite another to see your baby go through this and not have any way to make it stop.