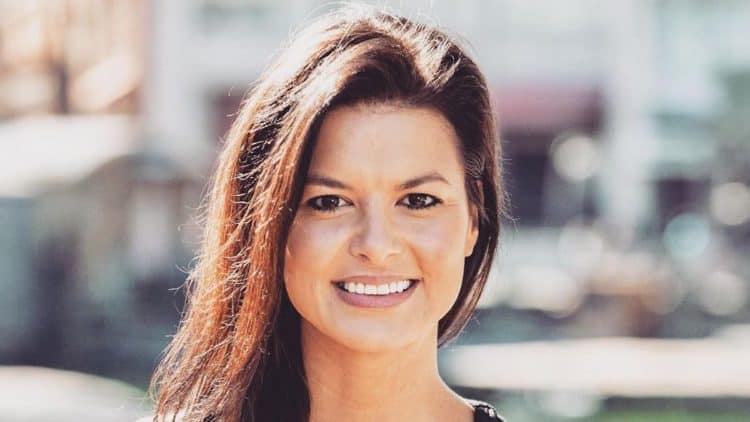 When Tori Hall Fiorenza was cast on MTV's Road Rules in 2007, she probably had no idea that she would still be affiliated with the network more than a decade later. That's exactly what has happened, though. After her time on Road Rules ended, she went on to participate in several seasons of MTV's The Challenge. Her most recent MTV appearance came as part of a special mini challenge which aired in 2019. Although Tori recently got married and seems to be focusing on her family now, her fans hope that they haven't seen the last of her on reality TV just yet. Keep reading for 10 things you didn't know about Tori Hall Fiorenza.
1. She Got Remarried
Most MTV fans remember that Tori and fellow Challenge star Brad Fiorenza tied the knot in 2010. The couple had two beautiful children together but decided to go their separate ways in 2016. Although the divorce was a difficult experience for Tori, she found love again. She and Dusty Gwinn tied the knot in October 2020 in an intimate ceremony in Nashville.
2. She Loves To Spread Kindness
Being on reality TV has allowed Tori to build a large social media following over the years. She has made it a point to use her platform to spread kindness and positivity and she encourages her followers to do the same. She has an entire highlight section of her Instagram story dedicated to random acts of kindness.
3. She Believes Women Can Have It All
Even in 2020, there are still lots of people who believe that women need to choose between having success in their personal life or having success in their professional life. Tori, however, believes that it's possible for women to have the best of both worlds. With that being said, she hopes to return to The Challenge one day. Tori says, "I'm a firm believer that women can have it all: a career, strong education, raise babies, do challenges. I want to do that for the moms out there."
4. She Works At Amazon
Lots of reality TV stars leave their traditional jobs after they find success on TV, but Tori hasn't taken that route. According to her LinkedIn profile, she has worked consistently for the last decade. Currently, she works as a recruiter for Amazon.
5. She Was A Beauty Queen
Being on TV isn't the first time that Tori has found herself in the spotlight. Before making her debut on MTV, Tori competed in and won the 2005 Miss Virginia Teen USA pageant. She went on to compete in Miss Teen USA the same year. Her final pageant appearance was in the 2008 Miss USA pageant.
6. She Sells Personalized Videos On Cameo
Social media has made it very easy for people to connect with their favorite celebrities and influencers, but Cameo has taken things a step further. Through Cameo, people can pay for personalized video shoutouts from their favorite stars. Tori has an account on the platform where she sells videos for $20. Fans can also pay $3.99 to chat with her directly.
7. She Loves The Outdoors
Tori may be a former beauty queen, but that doesn't mean she's too dainty to enjoy time outdoors. After all, she is a country girl at heart. When she has free time, she loves to spend it appreciating the beauty of nature with her husband and children. Some of her favorite activities include hiking and swimming.
8. She Is Bilingual
Being able to speak more than one language is a major asset no matter who you are or what you do for work. The fact that Tori speaks Spanish has probably come in very handy for her over the years. Although her LinkedIn profile does list that she knows Spanish, it's unclear whether or not she speaks it fluently.
9. She Is Originally From North Carolina
Tori may be a Virginian beauty queen, but she is originally from North Carolina. She moved several times when she was growing up. She lived in Kentucky for a while before moving to Virginia to live with her father after her parents' marriage ended. She attended Clover Hill High School in Midlothian. She currently lives in the Nashville area with her family.
10. Faith Is An Important Part Of Her Life
Tori comes from a Christian family where her father was a preacher, however, her personal relationship with God didn't fully strengthen until she was involved in a car accident in 2005. Religion continues to play a big role in her life and she keeps her faith at the center of everything she does.
Tell us what's wrong with this post? How could we improve it? :)
Let us improve this post!