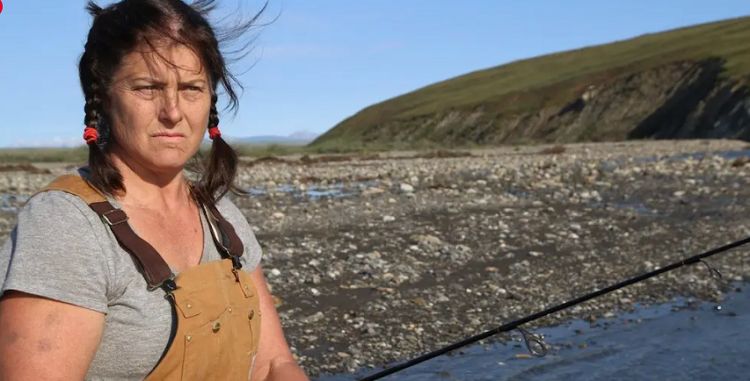 If you're a fan of "Life Below Zero," you're undoubtedly familiar with Sue Aikens. For those who haven't had the pleasure of watching this captivating reality show, it's time to get acquainted with this remarkable woman who has chosen to live her life in the breathtaking yet harsh environment of Alaska. Sue Aikens has been sharing her life on television, but there's so much more to learn about her. Let's dive into some fascinating facts about Sue Aikens that will surely intrigue both her fans and newcomers alike.
1. Embracing Solitude in the Arctic Wilderness
Sue Aikens lives an astonishing 197 miles north of the Arctic Circle. For nine months out of the year, she resides in a place where there are no other people around for 300 miles. Yes, you read that correctly – her nearest neighbor is 300 miles away. Sue has truly embraced living off the grid in the Alaskan wilderness.
2. A Lifetime in the Last Frontier
Sue moved to Alaska as a child with her mother and has been living there ever since. Now around 60 years old, she has spent a lifetime enjoying the freedom and beauty of the northernmost state in the United States.
3. A Challenging Yet Rewarding Existence
Living in such a remote location comes with its fair share of challenges. Sue spends most of her time alone, save for the camera crew documenting her life. She relies on her skills to catch her own food, prepare her meals, and survive off the land. There's no local corner market for Sue – if she doesn't have it, she has to catch it.
4. Surviving a Grizzly Encounter
Sue once faced a terrifying attack by a grizzly bear. It was a harrowing experience that she doesn't like to discuss, but it's a testament to her resilience and determination to continue living in the wild.
5. The Uncertain Future of Kavik
Despite living at the refuge for many years, Sue has no legal rights to the land. She has made improvements and owns the equipment there, but the Alaskan government has always been interested in acquiring the lease to the land. This means that Sue could potentially be forced to leave her beloved home. Fortunately, she has a backup cabin a few miles away.
6. Forming Bonds with the Wildlife
Sue doesn't feel like she's missing out on anything by living in such a remote location. She has formed friendships with the animals that surround her, naming them and respecting their wild nature.
7. Overcoming Personal Loss
At around 60 years old, Sue has already experienced the loss of two husbands. Despite these tragedies, she has found solace and purpose in her life in Alaska. She is also a mother and a grandmother, though it's unclear how often she sees her family.
8. Living Her Dream
Sue has made it clear that she doesn't envy anyone living south of her. She loves her life near the top of the world and has no interest in changing it. Her passion for the Alaskan wilderness is evident in every aspect of her life.
9. Prioritizing Health and Well-being
Sue has made significant strides in her health, losing nearly 75 pounds in one year. After her bear attack in 2007, she realized the importance of taking care of her body. By eating well and focusing on her well-being, she has been able to continue thriving in her chosen environment.
10. Navigating Long-Distance Love
As recently as late 2019, Sue had a long-distance boyfriend. Maintaining a relationship while living so far away from civilization is no easy feat, but they seemed to make it work. It's unclear if they are still together, but their love story is just another fascinating aspect of Sue Aikens' incredible life.
Tell us what's wrong with this post? How could we improve it? :)
Let us improve this post!