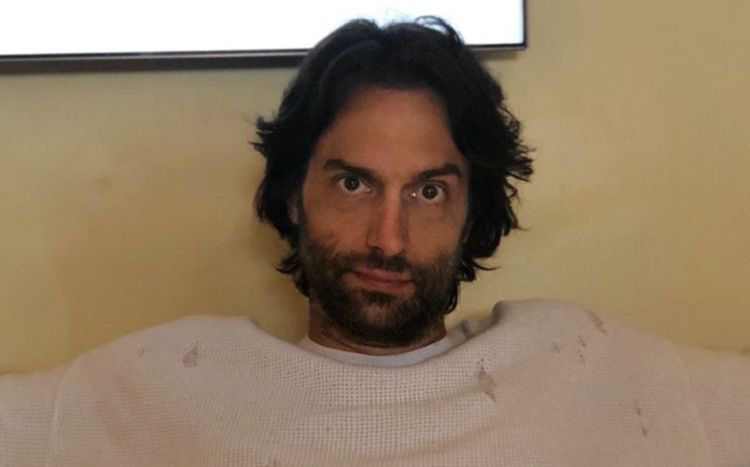 Comedy is obviously supposed to be funny, but unfortunately, what is or isn't funny isn't always cut and dry. Lots of comedians have found themselves at the center of controversies for saying and sometimes even doing inappropriate things. Chris D'Elia is one of the latest to find himself in one of these situations. Recently, there have been allegations that D'Elia has harassed several teenage girls online. Although he denies these rumors, lots of people can't help but look at him side ways. Only time will tell if it has a lasting effect on his career, but for now, he is determined to clear his name. Keep reading for 10 things you didn't know about Chris D'Elia.
1. He Loves Spicy Food
In 2016, Chris appeared on an episode of Hot Ones where he did impressions of DJ Khaled while eating spicy wings. While some of the people who appear on Hot Ones only eat spicy food for the sake of the show, Chris actually enjoys it in his personal life. He says that he loves spicy food and puts hot sauce on almost everything he eats.
2. He Auditioned For Band Of Brothers
Every actor has a story about an audition that went horribly wrong. For Chris D'Elia, that audition was for the mini series, Band of Brothers. He told Back Stage, "The audition scene was I had to be carrying my best friend-soldier who was dying, telling him he was going to be OK, all while being shot at by the enemy. And that was the scene I had to do while doing the lines, and you had to act out carrying nobody because there was nobody in your arms, and you had to pretend like you were getting shot at. It just was the worst audition scene ever."
3. He Worked At Abercrombie and Fitch
Chris may not seem like the type of person who would want anything to do with a store like Abercrombie and Fitch, but he actually used to work there. Like lots of people who have worked in retail, Chris doesn't have fond memories of his time working at the store.
4. He's A Dad
Chris likes to keep his personal life out of the spotlight, but he has shared that he welcomed his first child in February 2020. Although there are lots of downsides to quarantine, Chris is thankful for this time because it's allowed him to be able to bond with his son.
5. He Was Sampled On An Eminem Song
When Chris jokingly did a few impressions of Eminem rapping back in 2018, he probably had no idea that they would turn into an opportunity for Chris to work with the legendary rapper. A clip of Chris' impersonation ended up being used as a sample on the a song by Eminem and Logic called "Homicide".
6. He Reads Reviews Of His Performances
Lots of celebrities have admitted that they don't spend time reading comments or reviews. Sometimes the negativity can be overwhelming and they're rather avoid it as much as they can. But Chris D'Elia doesn't live by this philosophy. He says that he does read reviews and comments, but he doesn't like the negative ones get to him.
7. He Thinks Of Crowd Work Like Flirting
Being able to work the crowd is a skill every performer must have. Chris likes to approach his interactions with the crowd the same way he approaches flirting. He says, " It's funny that you say that, actually, because I've always said that crowd work is flirting…I feel the same if I'm on a date with a girl and if I can get into that mode where I'm just fun and flirty and there's a connection at the date, that's how I feel when I'm onstage with a crowd."
8. He Loves His Dogs
Chris is a dog person. He has two adorable Yorkshire terriers that he loves hanging out with whenever he gets the chance. He has an entire highlights section on his Instagram dedicated to his adorable pups and it's clear that he takes his role as a dog dad very seriously.
9. He Supports Black Lives Matter
Chris may have built his entire career on turning things into jokes, but he knows when to be serious. He has recently posted on Instagram in support of the Black Lives Matter movement. He has made it very clear that he doesn't have want to need any racist fans.
10. He Sells Merchandise
Do you want to show the world that you're a fan of Chris D'Elia's work? Of course you do. The good news is that he's made it incredibly easy for you to do that. He sells merchandise on his website. The items in his store include t-shirts, hoodies, posters, and money clips.
Tell us what's wrong with this post? How could we improve it? :)
Let us improve this post!