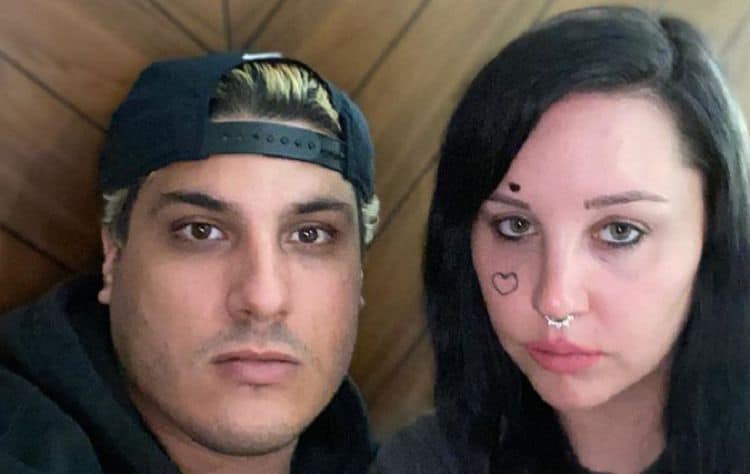 Over the last few years, Britney Spears' conservatorship has been a very hot topic. People all over the world have joined the #FreeBritney movement in hopes that she will be able to regain control of her life. What many people failed to realize, however, was that Britney wasn't the only celebrity who was dealing with a conservatorship. Former child star Amanda Bynes has been dealing with a similar situation for several years. In fact, Amanda's conservatorship has many stipulations that are in line with what Britney Spears was dealing with, yet she hasn't gotten nearly as much attention. Keep reading to learn more about Amanda Bynes' conservatorship.
Why Is Amanda Under Conservatorship?
Before we talk about the details of Amanda's conservatorship, we need to first talk about how she ended up under conservatorship in the first place. Similar to Spears, Amanda has dealt with quite a few personal issues in the public eye. In 2012, Amanda was arrested and charged with a DUI while driving in West Hollywood. Although the charges were eventually dropped, Amanda's issues didn't stop there. The following year, she was charged with reckless endangerment and later that year things only got worse for her. In the summer of 2013, it was alleged that Amanda started a fire in the driveway of a random person's home. The incident resulted in her being checked into a mental health facility. Shortly after, Amanda's mother filed for a temporary conservatorship so that she could handle her daughter's affairs. The conservatorship was granted, but it turns out that it has lasted much longer than anyone initially imagined.
Amanda's story took an even more interesting turn in 2014 when she accused her father, Rick, of emotional and sexual abuse. In a series of now-deleted tweets, Amanda said, "My dad was verbally and physically abuse to me as a child. He called me ugly as a child and then asked me if I wanted to have sex with him and i did not know how to respond and I said no and then I was forced to live with my dad which was a total nightmare." She continued, "My dad fondled himself in front of me so many times that i started recording him on my phone in hopes of catching him saying or doing something inappropriate around me so I could get him arrested & put in jail for the rest of his perverted life. "My mom knows that my father's literally and physically incestual towards his own daughter and the fact that she never called the police on Him embarrasses me to no end."
Amanda's parents quickly denied the allegations and she eventually came forward and claimed that she made the whole thing up. She alleged that there was a microchip in her brain that made her say those things, but she added that her father was the one who had the microchip put in. To everyone on the outside looking in, it appeared that Amanda was suffering from a mental breakdown of sorts. Not long after the allegations, Amanda revealed that she had been diagnosed with bipolar disorder. In 2018, her mother filed to have Amanda's conservatorship extended until the summer of 2020. However, 2020 has come and gone and it appears that the conservatorship has not been lifted.
What Are The Stipulations of Her Conservatorship?
When talking about conservatorship, it's important to understand that not every person's situation is the same. First, let's talk about what conservatorship really means in the first place. According to Cornell Law, "A conservator is a court-appointed individual who handles financial or daily life affairs of a conservatee. The roles of conservator and conservatee follow from the legal concept of conservatorship which is similar to legal guardianship." That said, the specific details of Amanda Bynes' conservatorship have not been made public. What we do know, however, is that Amanda's conservatorship is now only medical and no longer financial. This means that she doesn't have to seek permission to access her finances.
What's Next For Amanda?
As you probably already know, Amanda announced her retirement from acting in 2010. So far, she has remained in retirement and doesn't appear to have any plans to return to the screen. Outside of acting, Amanda has been engaged to Paul Michael since 2020. As far as her conservatorship, there were initially some rumors that it had been extended until 2023. That doesn't seem to be the case, though. An article from Page Six quoted Bynes' lawyer as saying that the conservatorship is "open day to day". He also added, "Her conservatorship will terminate when it is no longer convenient for Amanda".
Tell us what's wrong with this post? How could we improve it? :)
Let us improve this post!