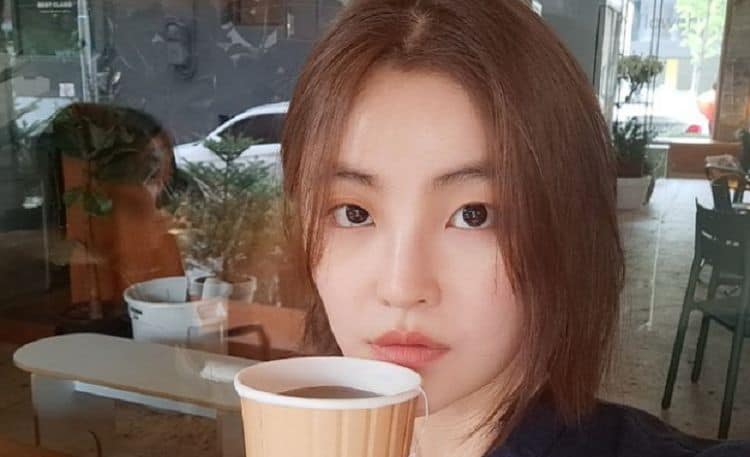 Hailing from Seoul, Korea, Dawon, born Yim Da Young in April 1997, is the lead singer of the 13-member Chinese all-girl band, Cosmic Girls. With a background in various music groups, contests, and several singles and albums under her belt, this 22-year-old rising star is already a well-known name in South Korea and China. You may recognize her from trending music groups, but here are 10 things you didn't know about Dawon.
1. Cosmic Girls: Also Known as WJSN
The all-girl group, Cosmic Girls, was formed by two entertainment agencies, Starship Entertainment and Yuehua Entertainment. Also known as WJSN, the group has become a hit sensation among younger generations with their K-Pop genre of music – "K" standing for Korean, and "Pop" for popular.
2. Their First Album Debuted in 2016
The group's first release was a mini-album titled Would You Like, featuring double tracks Mo Mo Mo and Catch Me. The album was released on February 25, 2016, when the group still had only 12 members.
3. Dawon: A Multi-Talented Musician
According to KProfiles, Dawon is not only a talented vocalist but also plays the piano and guitar. She plays a significant role in writing, composing, and arranging the music, and her multiple talents have been instrumental in the group's success.
4. A Perfectionist at Heart
Dawon admits to being a perfectionist, which can be advantageous in the music industry. It means going the extra mile to ensure everything is perfect, from sound to appearance. Dawon has even gone as far as to move from where she was standing to block a garbage can, believing it could give WJSN a bad image as fans approached the band members.
5. A Participant on the TV Show Spirit Girl
Spirit Girl is a reality talent show that aired in July 2016, featuring lead vocalists from 12 newly-formed girl groups looking to jump-start their careers. Dawon was chosen from Cosmic Girls, and although she didn't win the grand prize, it helped put the group on the map.
6. Dawon: The Beyoncé of K-Pop
Sometimes singers have similar sounds to other artists, and fans may notice the resemblance. According to Fandom, Dawon's fans have often compared her voice to that of Beyoncé, a popular pop star in the US. Known for her powerful vocals, Dawon has been affectionately dubbed "Dawoncé" by her fans, a name that surely makes her feel good about her talent.
7. Cosmic Girls Expanded from Twelve to Thirteen Members
The Cosmic Girls originally had 12 members: Bona, Exy, Soobin, Dawon, Eunseo, Meiqi, Seola, Xuanvi, Luda, Cheng Xiao, Yeoreum, and Dayoung. In July 2016, after their first album debut, a thirteenth member, Yeonjung, was added, making the group an even stronger force in the music industry.
8. Dawon's Strict Workout Regimen
Being in a popular band like Cosmic Girls requires intense schedules and physical demands. To stay in good shape and health, Dawon follows a strict fitness routine, which includes swimming in the morning, physical conditioning in the afternoon, and Pilates in the evening. Despite her busy schedule, she manages to keep up with her workouts and music-related commitments.
9. Label Mates Aren't Competitors
Dawon has discussed her competitors in interviews and how she views competing for the main vocalist position. In an interview with All Kpop, Dawon was asked if the competition for the lead vocalist against Yoo Yeon Jung seemed fierce. However, Dawon had nothing but good things to say about the battle, stating that both singers have their unique color and focus on their individuality. Dawon made it clear that they both had one goal in mind: to make the band Cosmic Girls known.
10. Dawon's Song Recommendation for When You're Feeling Down
Everyone gets depressed sometimes, and music can be a great way to help push through it. Dawon recommends the song Tell Me What to Do by Shinee for when you're feeling a little blue.
Tell us what's wrong with this post? How could we improve it? :)
Let us improve this post!