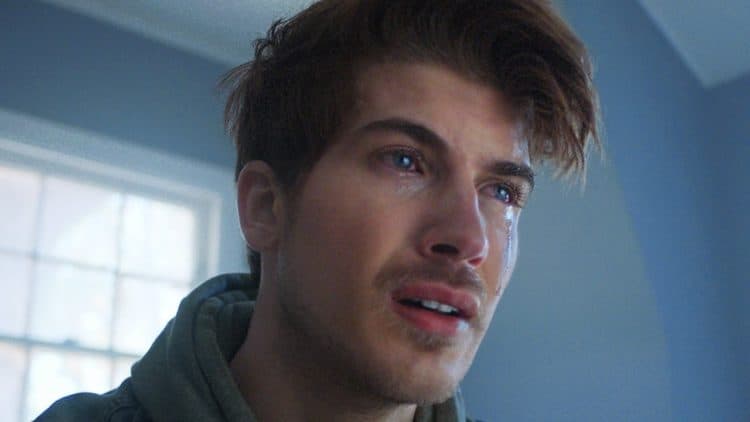 Joey Graceffa is a popular American Youtuber who has gathered a huge following of fans from across the country and beyond. He's a vlogger who is well-known for his gaming content, and he's tapped into the millions of viewers who enjoy his daily vlogs on the games they love to play. If you're not familiar with Joey, here are 10 things about him that you didn't know to help you become better acquainted.
1. He has billions of views
While most YouTubers are ecstatic when they pass the millionth view marker, Joey has exceeded this number exponentially. He operates three active YouTube channels, each bearing his name, and each of the channels has become immensely popular. While some viewers just pop in for a single view, others are regulars and he's amassed a total of over 2.2 billion views on the combined content of his three channels. Fans love his commentaries and his great sense of humor.
2. Graceffa covers 3 major YouTube topics
Joey is a multitalented YouTuber who has three channels. Although vlogging is his main channel, the second is dedicated to video gaming content, which is one of the top subjects in the world. The third channel was perhaps one of his best ideas because it gives his ever-growing fan base a daily dose of vlogging.
3. He's a native of Massachusetts
Joey Graceffa was born in Marlborough, Massachusetts. His parents are Debbie O'Connor and Joe Graceffa. You got it, he's named after his dad. He has an elder sister named Nicole and his younger brother is the son of his mom and his stepdad Bob. His brother Jett has autism.
4. Joey has had some tough times in his life
Although Graceffa is enjoying fame and the wealth that goes along with it, things haven't always been sunny in his life. He's had his share of heartaches and tough times. Things got particularly rough when he was growing up. His mom was having her own share of hard times and she fell into the trap of alcoholism as a means of coping with her problems. This created hardships for Joey and the rest of the family as well. He was only 12 years old when his mom started drinking heavily. He even discusses this period of his life in the book that he authored titled "In Real Life."
5. Joey dropped out of college
Graceffa made it through his studies at Marlborough High School, and he graduated in 2009. He continued his education, enrolling in courses at Fitchburg State College. He was pursuing his passion for the entertainment business and he planned to major in film. Joey was only able to complete one year of studies before he had to leave college. Although the school didn't work out for him, he was destined for greatness. He had already established a decent-sized following with his YouTube videos. He had been doing this since he was just 16 years old.
6. He left Boston to move to LA
When Joey was just 19 years old, he said goodbye to the state of Massachusetts and set out for Los Angeles, California. He had made up his mind that he was going to pursue a career in the entertainment business and LA was the best possible location for doing so. He simply began doing what he loves and he didn't let up on posting and pushing. He shared his philosophy about being successful on YouTube. It's not in getting the views, it's more about keeping on with doing the things that you love. Joey just thinks about the good things that he's doing for the world, and his fans would have to agree.
7. He's known for four major things
Joey Graceffa has nailed down four trademarks that his fans know him by. He has a strong smile and extremely bright white teeth. It's a pleasure to see him smile. The second is that his hair is perfectly styled. The third and fourth are two phrases that he's coined. "Ah, good day everyone," and "Good damn bye."
8. He's an inspiration to be authentic
It doesn't matter who you are. Whether you're straight, gay, or otherwise, Joey inspires us all to be our own authentic selves. He is perfectly comfortable with who he is now, although that hasn't always been the case. Joey is gay, and he used to hide that fact, but he no longer feels the need to hide who he is. You are who you are and it's perfectly okay. In the place where Joey grew up, being gay was not acceptable, and this environment taught him a lot about the world, society and the need for change.
9. He's an author
Joey Graceffa has done a lot in his life. He's an actor, a Youtuber and he is also an author. His memoir is titled "In Real Life: My Journey to a Pixelated World." The book was published by Keywords Press. In the book, he discusses his life as a young person and his personal struggles with an alcoholic mother, and the loneliness that he felt on his life journey. His younger brother's illness also had a big impact on his life. This book was a New York Times Best Seller in 2015.
10. He just released the 4th season of "Escape The Night"
Graceffa is also a talented actor and his original series "Escape The Night" has just entered into its fourth season. It follows Joey in a past era as he hosts a party at his estate, asking guests to dress in a particular era. Each must find a way to survive through the entire night and to escape from the estate at which they are all guests. This is one of his more creative endeavors.
Tell us what's wrong with this post? How could we improve it? :)
Let us improve this post!