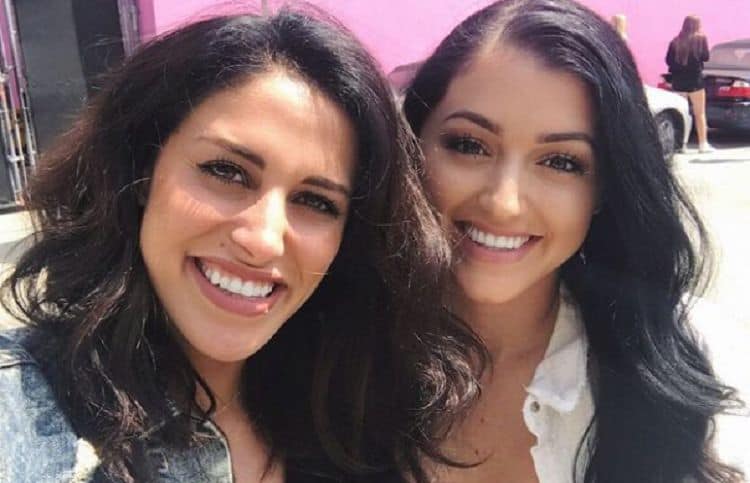 If the name Kaitlin Nowak is familiar to you, it might have everything to do with her baby and her baby's father. She's a model, and she recently dated an NBA player by the name of Jimmy Butler. He plays for the Miami Heat, and they were hot and heavy long enough for her to get pregnant and carry his daughter. She was born in late 2019, but it seems their relationship is being questioned a year later. He's currently rumored to be spending time with Selena Gomez, and fans are not sure why he and his baby's mother did not work out. With that in mind, we're going to tell you more about Kaitlin Nowak.
1. Jimmy Butler Didn't Want Her in the Bubble
During the NBA playoffs, the players had to live in what was called a bubble thanks to the COVID-19 pandemic. They were kept separate from everyone, and they were not allowed to spend time with other people. However, many of the players had their families in the bubble with them. Jimmy Butler made a very public statement that while he respects his teammates having their families around, he'd already spent a few months away from his family and a few more wasn't a big deal to him because he didn't want to be distracted by family. Our red flags went up.
2. She's a Model
Her profession is model, but we don't know too much about who she models for and what kind of work history she has. She does have a great Instagram feed filled with photos of herself, so we imagine that she's good at what she does.
3. She's A Mom
Her daughter, Rylee, was born in October 2019. This is, as far as we can tell, her only baby. She seems like she's happy with her role as a mother, and she seems to really adore her daughter. It's such a wonderful thing to welcome a baby into the world and spend so much time loving that role.
4. She's Allergic to Cats
It seems she's got an allergy to cats. We aren't sure if there are any other animal allergies in her life, but she did post a photo to Instagram holding the most adorable kitten and captioned it 'severely allergic,' before calling it totally worth it. Honestly, kittens are super adorable, so we get it.
5. She Follows Selena Gomez
While many people feel that there is no way in the world Selena Gomez would date Jimmy Butler, no one knows for certain. It's all speculation and rumors at this point, but someone pointed out online that Kaitlin Nowak follows the former Disney star/singer/actress online, and she would not follow her if she was trying to steal her man from her.
6. She's Proud of Her Man
She might not share photos of the two of them and she might not talk about her relationship with him, but she's proud. She's frequently spotted cheering him on from the sidelines at games and attending events with him. They've been a pretty united front until his comments about not wanting his family with him during his work lockdown.
7. She Doesn't Have a Huge Following
Despite her work as a model, her baby with a famous NBA player, and the rumors going around about her personal life at the moment, Kaitlin Nowak does not have a staggering social media following. Her Instagram follower count is approximately 4,300.
8. She's Close to Her Friends
If you're looking to learn anything about her, you can check out her social media pages and see that she's clearly very close to her friends. She posts about them and with them all the time, and she's obviously a very proud friend. She strikes us as the type to be there for her friends when they need her, and they seem very important to her.
9. She Doesn't Post Often
Perhaps the reason she doesn't have many followers is that she rarely posts online. She posted only once in 2020 on June 2nd with a black square. The post prior to that one was from January 30, 2019. She went 18 months without sharing any photos, though she might be more active in her stories than on her feed.
10. She Doesn't Address Her Personal Life
Kaitlin Nowak does not discuss her personal life. As far as we can tell, she's never discussed her relationship with Jimmy Butler, she's never discussed her daughter, she's not someone who shares much at all. Her personal life is clearly very personal to her, and she's not giving anything up.
Tell us what's wrong with this post? How could we improve it? :)
Let us improve this post!