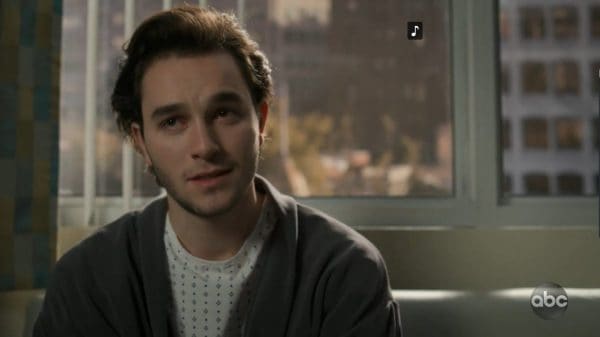 2020 is shaping up to be a huge year for Cameron Gellman. The young actor has been working professionally since 2016, and he's already on the brink of becoming a big star. Gellman has a main role on the new superhero themed series, Stargirl. His character, Rick Tyler, is also known as the Hourman. Playing a dual role gives Gellman the chance to show how incredibly talented he is. There's a good chance that this opportunity will open up even more doors for him down the line. Keep reading for 10 things you didn't know about Cameron Gellman.
1. He's Been In Commercials
As with any career, actors have to start somewhere. A lot of times, that somewhere is commercials. Doing commercials is a great way for actors to get their foot in the door, and that's exactly what happened with Cameron. He did a few commercial in his early days for companies like Benzac.
2. He's Acted In Stage Productions
Most people are familiar with Cameron from his on screen work, but he's also got some theater experience. According to his resume on Actors Access he's been in stage productions of The Wizard of Oz, The Laramie Project, and Disasterama. Cameron hasn't mentioned whether or not he plans to return to the stage at any point.
3. He's Had Lots Of Formal Training
Natural talent is great, but it'll only get you so far. At some point, formal training comes in handy for all actors. Over the course of his career, Cameron has had lots of training and has studied things like character development, improv, and even contemporary dance.
4. He Was The Star Of His High School Play
It takes some people their entire lives to discover something they're truly passionate about. Luckily for Cameron, he found his passion pretty early on. He has loved acting from a young age and began participating in school plays during high school where he eventually earned starring roles.
5. He's From Missouri
Cameron Gellman was born and raised in Missouri. He attended Clayton High School and graduated in 2017. Although he is very proud of where he's from, Missouri isn't the best place to be for acting opportunities. As a result, he eventually relocated to the Los Angeles area in order to help elevate his career.
6. He's A Dog Lover
If you've ever had a dog, you know that the phrase "man's best friend" couldn't be any truer. There's something extra special about the bond between a dog and a human. As a proud dog dad, Cameron knows this first hand. He has a very cute golden retriever named Fred who he loves to hang out with whenever he can.
7. He Loves Spending Time Outside
When Cameron gets free time, he likes to spend it enjoying the outdoors. He likes doing things like hiking and horseback riding. Although the COVID-19 pandemic has taken away a lot of the activities most people are used to, going outside and exploring nature is one thing we can all still do.
8. He's A Basketball Fan
Before he was an actor, Cameron Gellman was an athlete. He grew up around basketball and played the sport himself until an arm injury took him out of commission. His playing days may be over, but Cameron is still a big fan of the game.
9. He's Interested In Reiki
Cameron's actor's access page lists Reiki as one of his interests. Unfortunately, the page doesn't go into detail about how Cameron incorporates Reiki into his life. According to Reiki.org, "Reiki is a Japanese technique for stress reduction and relaxation that also promotes healing. It is administered by "laying on hands" and is based on the idea that an unseen "life force energy" flows through us and is what causes us to be alive. If one's "life force energy" is low, then we are more likely to get sick or feel stress, and if it is high, we are more capable of being happy and healthy."
10. He's Had Some Health Issues
Cameron was diagnosed with type 1 diabetes when he was 13-years-old. Since his diagnoses, he has worked to help other young people who are dealing with the disease. When he was still in middle school, he was also diagnosed with celiac's disease. Although he's had to face these health issues which have also required him to drastically change his diet, Cameron has managed to remain positive.
Tell us what's wrong with this post? How could we improve it? :)
Let us improve this post!