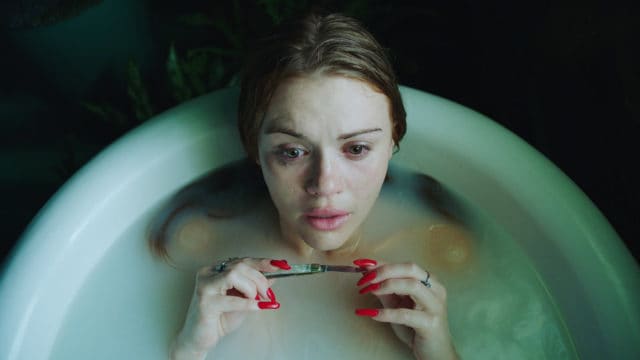 It happens this way every year, but it seems like seasons of Channel Zero continually get better and better with each episode, no matter how strong of a start a story may already have in the beginning. From what we've seen so far, Butcher's Block seems to be no exception to that trend.
As we slide into the halfway point of the season, let's take a look at this week's new episode of Channel Zero: Butcher's Block, "All You Ghost Mice."
I referred to it last week, but the coolest thing about this season of Channel Zero is the way that it's telling its story. Instead of a direct (or near-direct) adaptation of a creepypasta, Butcher's Block is more inspired by it, and it's allowing the writers to tell a more original story than they every have before. It's great to see what can be done with strong source material, but it's even better to see what can be accomplished once creators are freed from boundaries. As low as the ratings consistently are for Channel Zero, Syfy's willingness to let this show be (more or less) anything that it wants is so nice to see on TV.
Visually, Butcher's Block continues to stand out as the best looking of Channel Zero's seasons so far, and I'm so impressed with what Arkasha Stevenson is bringing to the table this year. Her style is just as original as the story the season is trying to tell, and it results in an incredible match.
I have to say that the music in Butcher's Block is easily my favorite of the series. I've never seen the show's score to be a negative at all, but it's tended to just be one of the few aspects of the show that I haven't paid much attention to. Butcher's Block's score is the complete opposite, and the music here is almost its own character. Jeff Russo is doing some incredible work this year, and it adds so much to the atmosphere (in a nice coincidental moment, one scene saw Alice, played by It Follows' Olivia Luccardi, running down a hall to a synthy soundtrack, and it felt like a great callback to that movie).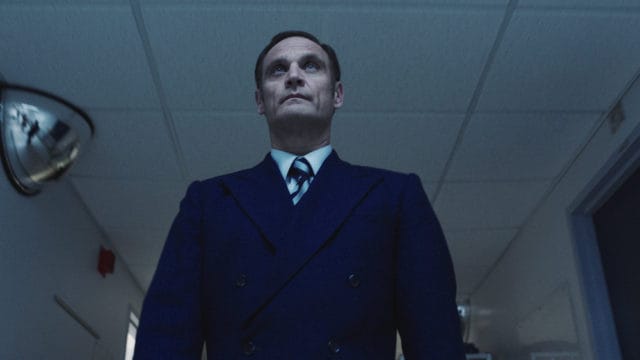 Every episode so far has featured a standout performance from one of its characters, and "All You Ghost Mice" has this with Holland Roden. Zoe is just one interesting character in a cast full of interesting characters, and Roden is doing a phenomenal job portraying this very flawed and complex character that has had a terrible new challenge thrown on her.
Additionally, the entire Peach family is killing it (pun intended) every single week. It's rare to see an entire group of characters cast perfectly with no weak links, but Channel Zero is proving once again that it knows exactly how to accomplish its goals.
I have to say that I really, really love the style of horror that Butcher's Block is exploring. I'm a big fan of the psychological and obscure horror that the series typically explores, but I'm completely digging this more wild and in-your-face presentation that we're getting this year. "Weird" is a good way to describe it, but it's important to take the negative connotations away from the word if you use it. It's weird and it's wild, but it's so, so very good. This presentation is nothing like what you would see anywhere else on television, and Nick Antosca should be applauded for everything he's trying to do here.
"All You Ghost Mice" is the best episode of Butcher's Block so far, and I can't wait to see what next week's episode is like with the level of improvement that we see week-to-week with this series.
What did you think of this week's episode of Channel Zero: Butcher's Block? Are you looking forward to seeing how the second half of the season plays out? Let us know in the comments below!
Photo Credit: Syfy
Tell us what's wrong with this post? How could we improve it? :)
Let us improve this post!